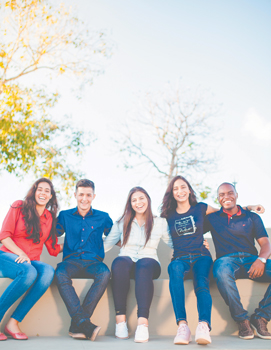 Fayetteville Technical Community College's Central Sterile Processing Program offers students a chance to learn a new career and enter the health field in just 16 weeks. Sterile processing is a field that does not receive a lot of attention, so spreading the word about opportunities in this field is a top priority. It is a growing profession and needs trained, quality and technical individuals.

The Central Sterile Processing Program is part of the Department of Surgical Services at FTCC. We offer a curriculum program, and our campus is military friendly. The program's goal is to provide the community with highly trained, certified technicians to build the local workforce. Upon completion of the program, students will have the knowledge and skills to successfully pass the national certification exam provided by the Certification Board for Sterile Processing and Distribution, Inc. as a Certified Sterile Processing Department Technician.

The Sterile Processing Department is considered to be the "heart" of the hospital, as infection control starts here. SPD consists of disinfection, decontamination, preparation and packaging, sterilization, sterile storage, and distribution of medical supplies and equipment. Students must have a working knowledge of the SPD environment, including the types of chemicals used, surgical instrumentation, processes, record-keeping in addition to critical thinking and troubleshooting skills to name a few. Technicians must be able to provide safe, quality patient care.

The program is offered every fall semester and runs from August to December. Classes are broken up into two eight-week sessions. The program offers a combination class taught during the first eight weeks on campus in the evenings and shares information on an introduction to sterile processing, anatomy and physiology, microbiology, and medical terminology. There is also a lab portion that meets two evenings a week and gives the students the opportunity to learn and demonstrate the necessary skills to prepare for the clinical environment. The second eight weeks are comprised of clinical hours and professional development in preparation for employment. Clinical hours are scheduled at various facilities with a minimum of 18 hours a week and vary from day to day based on the assigned location. Students are prepared for entry-level positions and are job-ready upon completion.

To find out more information and how to apply, visit https://www.faytechcc.edu/academics/health-programs/central-sterile-processing/, contact me at gallowas@faytechcc.edu or call 910-678-9861. In addition to receiving affordable, high-quality education, students who attend Fayetteville Technical Community College have unique opportunities to network and experience leadership roles, enjoy athletics and much more. We invite you to visit our campus locations in Fayetteville, Spring Lake, or Fort Bragg and become a member of our team. Make the SMART choice for your education — Fayetteville Technical Community College.