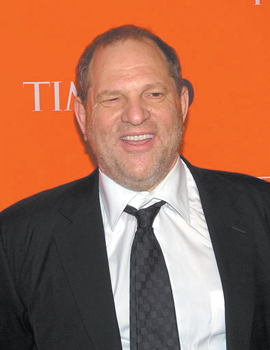 Hollywood movie mogul Harvey Weinstein's historic convictions in New York last week on charges of sexual assault and rape continue to resonate among women across the United States and in other nations as well. It is the latest in a string of high-profile cases in which powerful men either lost their top-tier positions and attendant mega salaries or were convicted of sexual offenses or both. Think Bill Cosby, Roger Ailes, Bill O'Reilly, Les Moonves, Matt Lauer and on and on and on. Weinstein's convictions add more fuel to the raging fire of the #MeToo movement, birthed by women no longer willing to tolerate sexual misconduct and assault in their workplaces.

Make no mistake.

It takes serious courage for victims of such behavior to come forward. They rightly fear loss of employment, maybe even loss of a whole career. Some fear for their physical safety. Some fear what others — family, friends, people they do not know — will say. "You should not have gone to his hotel room," "your dress was too short," "you had too much to drink," "you wanted your job too badly."

In addition, psychological professionals acknowledge the reality of "survivor's guilt" for sexual misconduct victims and others who have been abused in some way. "What did I do to cause this?" "Why did I keep quiet for two days, two months, two years, 20 years?" "Why did I remain in some sort of work or personal relationship with my abuser?"
We will never know how many women continue to struggle with, and quietly endure, such conduct. What we do know is that what #MeToo has made breathtakingly clear is that "no" means exactly that — regardless of the context in which it is said. The New York District Attorney in Weinstein's cases put it this way. "Rape is rape, whether it is committed by a stranger in a dark alley or by an intimate partner in a relationship. … This is the new landscape for sexual assault survivors in America."

My guess is that Harvey Weinstein and other serial abusers wish they had learned that truth long before their well-deserved falls from the heights of money and power.

********************


A longtime neighbor, a true Southern lady, would have described last week's Democratic debate as a "pluperfect mess." She would have been right. A debate, it was not. A shouting match, it was, leaving CBS anchors Norah O'Donall and Gayle King at their wits' end as they struggled to moderate the chaos and control the hollering candidates. Democrats, both candidates and voters, need to get a grip on all this sooner, not later. I can think of two words that might light a fire under Democrats to stop shouting and come together.

George McGovern.

********************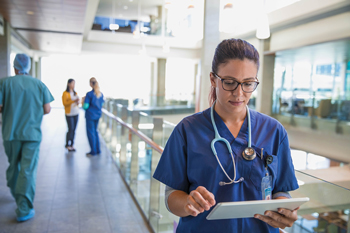 Here is what North Carolina voters told pollsters from Elon University and several newspapers across our state just before North Carolina's maiden voyage into Super Tuesday.

The deep and acrimonious political divide in our country is affecting our everyday lives. Two-thirds of us say partisan divisions make our lives uncomfortable at times.
Most of us support voter IDs at the polls.

Health issues loom large with most of us giving the U.S. health care system a grade of C.

Beneath that, more than three-fourths of us are satisfied with our health insurance.

At the same time, we say that government should be more involved with paying for health care.

Less than half of us believe our economy has improved since Donald Trump assumed the presidency.

More than two-thirds of us believe that finding housing is difficult for families earning less than $50,000 a year, and there is overwhelming
support for raising our state's and our nation's minimum wage.

It will be interesting to see if and how these professed opinions play out in voting booths all across our state.