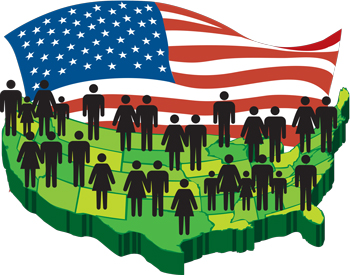 As young parents, my husband and I taught our children that while family is the most important thing in life, it is not the only thing. Careers, personal goals, friendships and countless other aspects of life are critical to happiness and satisfaction. Full and rich lives grow in many different ways and depend on various components that change over time.

The same is true during this frightening and bizarre COVID-19 pandemic. The illness — how it is affecting us as individuals, families, communities and economies — is paramount in the minds of everyone but the most foolish among us. At the same time, other issues need our attention, and here are several that should concern all of us.

The United States Constitution requires a census — a count of the people who live in our nation — every decade, and 2020 is one of those years. An accurate count is critical to the allocation of tax dollars and other resources for the decade to come. Think infrastructures like roads, schools and hospitals. Think elected representation in the United States House of Representatives and 50 state legislatures. Inaccurate counts mean that some communities and states will receive greater or lesser resources and elected representation than they are due — and that the inequities will continue for 10 years. That is why we all see pleas on television and social media to complete census forms and why we should do so. For me, it took less than 10 minutes online, and I know I have done what I can to make sure my community gets its due.

The last several decades have witnessed a dramatic escalation in partisan rancor between Democrats and Republicans at all levels from local governments to the office of the president. Gerrymandering, the practice of drawing elective district boundaries to benefit or punish one party or the other, has reached new lows. Most congressional and legislative seats in our country are now safely in the hands of one party or the other, meaning that the individuals holding the seats may change, but the party in control will not. This has led to damaging public cynicism and suspicion of the voting process itself. Many observers believe our democracy is at stake. While some states have taken steps to limit gerrymandering, others — including North Carolina, have not. Our state and nation cannot afford to allow redistricting reform to get swamped in the pandemic atmosphere.

No matter what happens with gerrymandering issues, the United States is scheduled to have a major election this fall. The presidency is at stake. In North Carolina, both a U.S. Senate seat and the Governor's Mansion will be filled by Tar Heel voters. Members of Congress will be chosen with several open seats to be filled by a new face, and 120 legislative seats will be on the ballot. While down-ballot races do not draw the voter interest, even excitement, of a presidential contest, they are critically important. Many political observers and historians contend that state legislatures have far more impact on the daily lives of Americans than does a partisanly paralyzed Congress.

All Americans are going to be affected by COVID-19, whether we or people we love suffer from it or whether we or people we love lose livelihoods in COVID-19's disastrous economic wake. This time is going to define the first part of the 21st century throughout the world just as the Spanish flu did for the 20th century. Ridiculous declarations of willingness to die for the U.S. economy will do nothing to change the course of the pandemic. Only mature self-discipline regarding social distancing can do that, and even the effectiveness of that remains to be seen.

The end, however, will come eventually, and we will pick up the pieces and go forward to face the important issues that will still be there awaiting our attention.