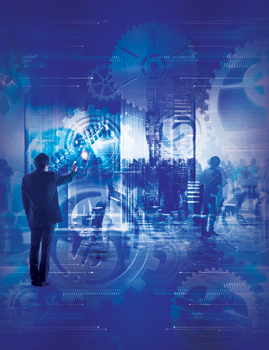 Scammers come out of the woodwork when people are most vulnerable, and they are certainly crawling out now with this pandemic. What we know about COVID-19 and its repercussions is changing exponentially day by day. With that uncertainty comes fear and vulnerability. We need to be cautious, vigilant and careful of those who would take advantage, seeking to victimize us or our loved ones.

With the uncertainties surrounding COVID-19, scammers have already adjusted to prey on public fear and vulnerability. Recently the North Carolina attorney general's office reported a new scam where the caller claims to be from the federal government and asks for bank account information so the stimulus check coming your way can be directly deposited into your account. There have also been scammers selling fake test kits, cures or treatments for COVID-19 and callers declaring you tested positive and offering resources while asking for credit card information. Malicious websites and apps that claim to share vital information about COVID-19 have also been popping up on phones and computers to gain access to your devices — and then lock them up until payment is received. Be wary of emails that claim to come from the Centers for Disease Control and Prevention (CDC) or World Health Organization (WHO) with attachments that will infect your computer, gaining access to your personal information.

Note: Federal or state agencies will not call or text you with products or information about COVID-19 — hang up on anyone who asks for your bank account information or credit card. Delete strange texts. Delete suspicious emails, and do not click on links or attachments or open apps that you have not researched independently first.

In the end, keep a few simple rules in mind to prevent yourself from getting scammed:

1) Be cautious. When something sounds too good to be true, it probably is.

2) Be vigilant. Your "sixth sense" is there for a reason, listen to it. Trust that your "gut feeling" is right most, if not all, of the time.

3) Be careful. If you find yourself getting convinced by someone to give your bank account information or credit card number or wire money or purchase gift cards to pay for some service related to COVID-19 — stop and hang up. If you are unsure, call a family member or a friend or contact the North Carolina attorney general's consumer hotline at 1-877-5-NO-SCAM or 919-716-6000.