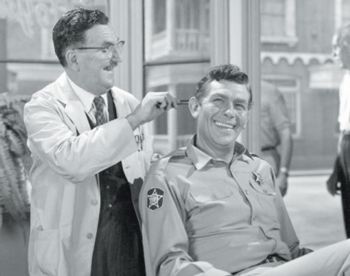 Have you been enjoying the year of our Lord, the very festive 2020? So far, it has been really swell, what with the Rona, the riots and the rational reactions. If you have spent any time on social media, you may think that 2020 thus far has stunk. Perish the thought. In a continuing effort to keep on the sunny side of the street, today's stain on world literature will highlight some of the good things that have happened so far. Sit back, light up a stogie, pour a glass of your favorite adult beverage, and take a ride on the Reading Railroad to Happy Town, U.S.A.
Like the Overlook Hotel in "The Shining," misquoting Mr. Halloran: "Lots of things have happened in 2020, and not all of them was good." So, while the smell of burned toast may hang heavily in the air when you ponder the progress of 2020, as long as you stay out of Room 237 on your calendar, you should be OK. But you have no reason to go into Room 237 of 2020. So, stay out! There are places in 2020 that you should avoid. This column is not going into Room 237. You can get all the horror and anger you need by reading your social media feed. Today we shall put on a happy face.
Let us begin. Some really bad things that have not happened in 2020. There has been no invasion of body snatchers. The only evil pods that have shown up are the mystery seeds mailed here from our Chinese friends. There is no truth to your suspicion that evil Pods from another planet have replaced the loved ones with whom you have been confined while sheltering in place for the last five months. They are still the same people who existed in February — before cabin fever set in. They are not aliens from another planet, despite what you may think. It is still safe to go to sleep. You will not turn into a Pod. Take Sominex tonight and sleep safe and restful, sleep, sleep, sleep.
There has been no attack of the Mole Men this year. The Mole Men remain underground, digging diligently but silently like the Pennsylvania Miners unit of Union Army at the Battle of the Crater during the siege of Petersburg in the Civil War. Unfortunately, there is no guarantee the Mole Men won't erupt if Dear Leader loses the election and refuses to leave office, triggering Civil War 2. To be on the safe side, buy a barrel of Talprid Mole Bait for any pesky infestations of Mole Men who may pop up in your yard after the election.
Another cheery thought for those of you who are gifted with the weight of many winters is that Soylent Green has not yet been suggested as a remedy for Social Security's accounting issues — too many people, too little money. For those who don't remember this excellent 1973 movie, "Soylent Green" is set in the far distant future of 2022. Life is grim, overpopulation, pollution and not enough food to go around. A big corporation has a monopoly on a food supplement called Soylent Green, which is supposedly made of plankton. It turns out Soylent Green is actually made of ground-up excess people. If the U.S. Department of Agriculture starts pushing Soylent Green instead of government cheese for the masses of unemployed Americans, at that point, you may legitimately begin to worry.
Recently TCM showed Alfred Hitchcock's movie "The Birds." So far, homicidal birds have been confined to Bodega Bay, California and Tippi Hendren's bouffant hairdo. To be on the safe side, keep feeding the birds. We don't want to rile them up. Birds descended from dinosaurs. There are more of them than there are of us. Mr. Google says there are about 7.5 billion people in the world versus about 200 to 400 billion birds. Keep buying bird seed, and all will be well.
There are good things that have happened, not just bad things that have not yet occurred in 2020. For example, Lassie came home and Timmy got out of the well. That's a plus. Despite demands from Marvin the Martian to quarantine Earth due to the Rona, NASA recently launched the Perseverance Rover on a mission to Mars. The Rover will look for signs of life, and possibly bring Martian rocks back to Earth. Unless Marvin is able to build a great big beautiful Martian wall to keep us out, Earth will be knocking on Marvin's door in February 2021. We shall boldly go where no man has gone before to explore strange new worlds, to seek out new life and new civilizations and to spread Rona across the universe.
Now don't you feel better already? There is some good stuff out there. Kindly focus on it. As John Prine once sang, "Blow up your TV/ Throw away your paper/ Move to the country/ Build you a home/ Plant a little garden, eat a lot of peaches/ Try and find Jesus on your own."
As Floyd the barber once told Andy, "Time heals everything. Know who said that? My Latin teacher at barber college."