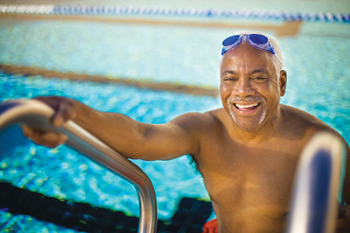 As many of us are figuring out how best to protect ourselves and our families during these uncertain times of COVID-19, one thing that most people do not have on their radar is the issue of legal immunity (protection from being sued). North Carolina has passed laws in these last months that provide immunity protection to businesses from lawsuits stemming from COVID-19 exposure and some immunity protections that go well beyond COVID-19 exposure.

The broadest immunity law came when the legislature passed, and the governor signed into law House Bill 118, which creates qualified immunity from legal liability over claims arising from the transmission of COVID-19. Initially, immunity was for essential businesses only and was effective from and during the governor's declaration of the state of emergency on March 10. As of July 2, this immunity extends to everyone and will run until 180 days after the recission of the state of emergency order.

So, what does this mean? If you believe you have been negligently exposed and/or contracted COVID-19 at the grocery store, gas station, doctor's office or other business, if they provided notice at their business of actions taken to reduce the risk of transmission of COVID-19 and opened and/or are operating within the restrictions of the governor's orders, you will not be able to bring a legal claim for damages against them.

For example, when swimming pools were reopened in the state, a law was passed that protects places like apartment complexes, homeowners associations or condo unit owners associations against lawsuits from people seeking damages for injury or death resulting from the transmission of COVID-19 as a result of using their pools. As with other businesses, these community associations must show that they reopened under the executive orders of the governor and have acted in compliance with those orders to benefit from the immunity law.

One of the broadest immunities granted in the new law is to "health care facilities" and "health care providers" giving wide-sweeping immunity not only from lawsuits regarding COVID-19 exposure or transmission but from any negligence claims that arise in arranging for or providing health care services during this state of emergency.

With the unknowns, high risks of exposure and high level of contagion of COVID-19, as well as the fact that a percentage of the population could have it a not even know it, many of these measures of legal protection make sense. Frankly, it would be very difficult legally to prove just where and when an individual was exposed or contracted the virus to bring a legal claim. In the end, what is important is for businesses and individuals to follow the governor's orders and protect themselves and each other as best as possible — both from a legal and personal perspective.