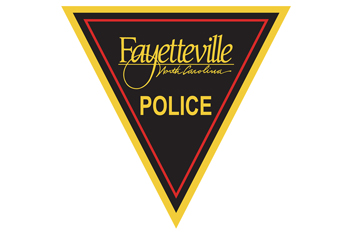 It has been reported that over 40 arrests have been made so far in the destruction and looting of the Walmart store located on Skibo Rd. during the violent protests and riots that raged in Fayetteville on May 30.
More arrests are expected as the Fayetteville Police Department continues its ongoing investigation as to who was involved in the looting and destruction of personal property in downtown Fayetteville and the attempt to burn down Fayetteville's National Historic Landmark Market House.
The protest that began in downtown Fayetteville moved swiftly that evening to Cross Creek Mall, where J.C. Penney and other stores were looted and damaged.
City residents were able to watch the melee on televison and the internet as glass doors were broken and items such as televisons, electronics and clothing were carried out of stores.
Forty arrests are just the beginning of this enormous undertaking.
Fayetteville law enforcement officers are working diligently sifting through hundreds of videos and photos trying to identify the suspects.
Even with overtime and the publics assistance, it will likely take months to complete the full investigation.
A myriad criminal charges could result from the rioting, breaking and entering, larceny and destruction of public and private property.
Penalties for these crimes could draw up to two years in prison depending on a person's criminal record.
Many local residents and business owners are curious to find out whether these criminal perpetrators were local residents or outside agitators like Antifa brought in to cause chaos and mayhem in support of the emerging Marxist/Socialist movement.
According to local news sources, District Attorney Billy West is on the record as being committed to handling each case individually to assure the rule of law is applied evenly and fairly to keep the process free of political influence.
Fayetteville Mayor Mitch Colvin agrees. "While the city is committed to the First Amendment rights of free speech and peaceful protest, this sends a clear message that we are equally committed to holding those accountable who chose to engage in riotous and unlawful activities in our great city."
These are reassuring words to Fayetteville citizens who are witnessing in real time the rioting, destruction, devastation and chaos taking place in cities where crime is ignored, police and law enforcement are disrespected, criminals go unpunished and crime victims are ignored as collateral damage.
It is refreshing to know that our mayor, police chief, district attorney and the men and women of the Fayetteville Police Department are working diligently together to pursue justice and keep our community safe and out of harm's way during these very trying times.