Letter to the Editor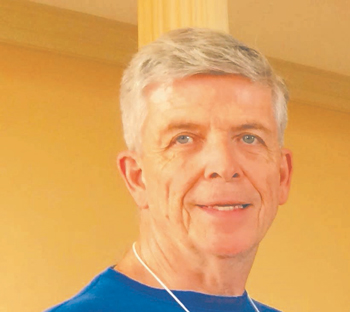 I appreciated Jim Jones' thoughtful article in "Publisher's Pen" about the Market House, current unrest, and Maslow's Hierarchy (Oct. 7). I understand his and others' concerns about the barricades surrounding the Market House, and I know some people are anxious for them to be removed.
In fact, however, as a business owner with a store at "Ground Zero" in the 100 block of Hay Street, I have observed a steady increase in foot traffic and customers over the past two months.
This is related in part to the gradual relaxation by Gov. Cooper of COVID restrictions but also because there have been no incidents downtown since the May 30 protest and since the Occupy Fayetteville tent city was taken down. I have not heard any complaints about the barricades from customers or fellow merchants. The barricades are
not keeping people from coming downtown.
However, taking them down prematurely may invite out-of-control demonstrations and protests, which will drive people away.
As with any damaged building, the barricades must stay until needed repairs have been made.
Beyond that, however, the barricades should stay until our entire community has had a chance to learn all the facts. good and bad, about the Market House. Only then can we can make sound, carefully considered decisions about its fate.
In the meantime, we should at least begin to address racial inequality in the community.
I disagree with Councilwoman Banks-McLaughlin who, at the Oct. 5 work session said "Council has yet to have that tough conversation on … the Market House. We need to vote and decide NOW, so that we can move forward and direct our attention to other issues that are impacting our city such as COVID-19, poverty, and infrastructure."
Unfortunately, she has the cart before the horse, her "NOW" in the wrong place.
We absolutely must talk NOW about racial injustice in our society and how racial bias affects policing, education, joblessness, unemployment and even health care in our very own community.
This is something we can do NOW, and we must. The city should consider hiring an objective, outside consultant to lead us in these difficult discussions. Not just "town halls" but meaningful, one-on-one and small group discussions. I am confident that as we work our way through this, as we sit down with each other and talk about these issues, we will find to our surprise that the question "What to do with the Market House" really wasn't so difficult after all.
Hank Parfitt
Fayetteville
Pictured: Hank Parfitt