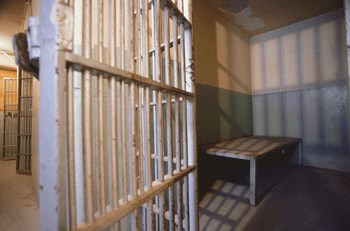 The first time I met Nate, he was asking a question about a microphone I was using to collect stories at a local church men's breakfast. The church is known for the number of military families it attracts, and I was looking for one-liners about freedom for radio vignettes I was planning to broadcast from Memorial Day to Independence Day.
As I engaged in a conversation about the microphone and his how-to mechanic videos, I had no idea of the story that was just beneath the surface. It wasn't until at least six months later I met his wife and discovered the pair and their three children had been through a harrowing, headline grabbing ordeal three years prior to my meeting Nate.
His wife's younger brother, who was living with them to add some order and stability to his life, had been shot to death – after being beaten and robbed – on an otherwise beautiful day in May. The story caught my interest. Not because of the murder itself, but because of the story of faith and forgiveness surrounding it.
Imagine the range of emotions in a courtroom filled with grieving family members on just about every seat in the room. One family grieving the life of a 16-year old killed over $120, and the parents and siblings of six other young people grieving the sons they were about to lose to the prison system.
Now imagine the guardian of the slain teen handing the mother of one of the accused a tissue to wipe her tears as she said, "I forgive you. It's not your fault."
This wasn't a scene from a cheesy made-for-TV movie, it was real life. It took real courage, and it stemmed from real faith. The incident and events surrounding it called everything into question for Nate and his family. And as they embraced those questions, they emerged with answers that led them to the dusty villages surrounding ancient Jerusalem, where a man named Jesus taught about loving God, treating others as well as you would yourself, and forgiving those who seek to do you harm.
The journey that led them to forgiveness led them down roads of anger, bitterness and even resentment, but the God they found along the way gives them a peace which outweighs it all.
At WCLN, we call that Monday School. The lessons learned as we venture beyond the rally and rhetoric of a weekend worship service into stories of real life, real faith, and real people. We have devoted air time and a podcast channel to stories like Nate's – and have discovered they are all around us. Our friends, neighbors, and co-workers; their stories contain tales of heroism or sorrow, and may be marked with an undeniable joy that defies explanation.
You can find Monday School wherever you listen to podcasts, and we hope you do.
Pictured: There are many lessons of faith and forgiveness to be learned as we venture beyond weekend worship services into stories of real life and real people.