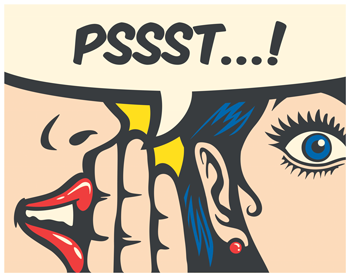 Over 16,000 residents live in the Town of Hope Mills. It's one of the friendliest and fastest-growing communities in North Carolina.
Unfortunately, there are about a dozen residents who find it extremely difficult to get comfortable with the existing and competent Hope Mills leadership and the progress the community has made during the past decade.
These malcontents choose not to speak up in public with innovative ideas or constructive criticism. They prefer to operate subversively by lurking in the shadows and taking guerilla style potshots at the current leadership.
It has been a strategy that has proved flawed and ineffective, forcing them to resort to a more direct and sinister tactic — character assassination via trumped-up conspiracy theories.
A few weeks ago, the U.S. Postal Service delivered a letter to my office without a return address or signature. As many as five of these anonymous letters were circulated in Cumberland County, all of which made false, derogatory and disparaging claims and accusations about unsuspecting citizens in Hope Mills leadership positions. All were without substantiation or merit.
These letters were written purposely to cast aspersions, ruin their reputations, rob them of their livelihoods and embarrass them publicly.
No doubt this Dirty Dozen of mean, ruthless, hateful, self-serving malcontents are extremely desperate to destroy what they can't control.
Well, here's my message to this cabal:
1. We know who you are! Your letters may be anonymous, but you are not. The content and context of each piece of correspondence point directly to its authors, who are the same mean-spirited ugly trolls that dominate the Hope Mills social media scene with fake news.
2. Unsubstantiated and unsigned letters of this nature carry no credibility. Only cowards and criminals use this method of intimidation.
3. Responsible, respectable and ethical people, businesses, organizations and institutions will continue to reject this tactic, exposing it as the ruse it is.
4. This unethical tactic of utilizing anonymous conspiracy letters to defame people has the opposite effect. Someone not willing to sign their name to a document means they cannot own up to its content. This is why we have whistlerblower laws— to protect the innocent from retaliation for coming forward with a truth or injustice.
These hostile and vile anonymous attacks on innocent and unsuspecting citizens can only be viewed as "desperate people, doing desperate things."
They will never, I repeat, never, be in leadership positions because their character will not allow it.
The Town of Hope Mills has excellent leadership, and the town is growing and prospering.
The Dirty Dozen are on the outside looking in, and that's where they will stay.
Thanks for reading Up & Coming Weekly.