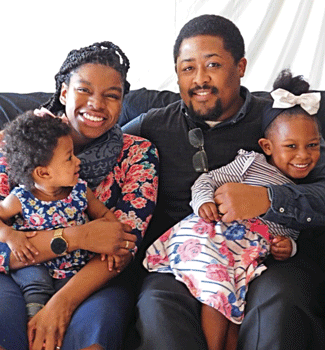 "I have a dream," Martin Luther King Jr. said one August day in 1963, with Abraham Lincoln looking over his shoulder. "I have a dream that one day this nation will rise up and live out the true meaning of its creed. We hold these truths to be self-evident that all men are created equal.
"I have a dream that one day out in the red hills of Georgia, the sons of former slaves and the sons of former slaveowners will be able to sit down together at the table of brotherhood."
"I have a dream that one day even the state of Mississippi, a state sweltering with the heat of oppression, will be transformed into an oasis of freedom and justice."
"I have a dream that my four little children will one day live in a nation where they will not be judged by the color of their skin but by the content of their character."
The dream that Martin Luther King laid out enthralled a generation of Americans who were in the most significant fight for civil liberties since the Civil War itself. No, they weren't fighting slavery, but they were fighting the same thought process that allowed racism to happen - that one race is superior to another race.
Today, I am here to enthrall you once again. I have a dream that race will not play a part in whether or not someone is accepted into college! I have a dream that critical race theory and the lies it propagates would cease to exist in our public discourse! I have a dream that America will wake up to the fact that we are all one race!
MLK and men like him fought for these ideals, but the modern-day Left and the Elite Democratic Party are trying to drag us backward by promoting critical race theory and the idea that the United States was founded in racism, is racist, and will always be racist.
The buzz term used by leftist activists and the mainstream media is "systemic racism." The belief that all of America's systems are inherently racist, and anyone or anything that is a part of the system is racist out of complicity. According to this radical ideology, all white people are a part of the system and therefore racist; and the founding of America was not 1776, but 1619 when the first African slaves made their way to the continent.
This lie —perpetrated by the Elite Democrat Party, the mainstream media, academia and Hollywood — brought about the anarchy and destruction we witnessed throughout the summer across America and right here in Fayetteville.
This lie is destructive and corrosive, and if left unchecked, will lead to the fall of the United States of America as we know it.
This lie is why the Fayetteville Police Department was told to stand down while people destroyed our beautiful city. "The police are a vestige of racism," they say. That is false! If I am elected, we will not be defunding the police! I will make sure that the Fayetteville Police Department is wholly equipped and funded to protect our community, to protect you and me.
The police are not perfect, but to think the solution is the abolishment of our police departments is sheer lunacy. We want to build and improve; the Left wants to destroy and abolish.
This was very clearly seen last year when South Carolina Senator Tim Scott introduced the JUSTICE Act to address police reform. Senator Scott is a Black man who has given multiple anecdotes of being racially profiled and stopped by police officers in the nation's capital. Despite this, the Democrats would not even consider his bill. Why? Because Senator Scott is a Republican, and the Democrats don't really care about police reform.
Another example of the Left's wanton desire to destroy comes from May 30th of last year when violent anarchists and rioters broke windows and set fire to the Market House right here in downtown Fayetteville.
Now, I know that the history of the Market House is not pure. There once was a time when slaves owners' properties were liquidated and as a result slaves were auctioned primarily under estate liquidation or to pay a debt. The actual number of slaves auctioned is ambiguous, but it happened, on the steps surrounding the structure. Does that make the Market House a slave market? No, certainly not. Does that warrant destruction? No, certainly not.
Author George Santayana once said, "those who do not learn history are doomed to repeat it." This is the attitude of the Left. The history they speak of is the revisionist, anti-American narrative — that will not be taught in our schools, by the way — of Howard Zinn and the 1619 Project.
But the Left wants to either destroy or rewrite our history. We see this in the "canceling" of historical figures like Thomas Jefferson and even George Washington. Because these great figures don't hold up to today's woke standards, they must be done away with. Their names must be taken off schools, their stories scrubbed from the history books, and their statues toppled. Not here in Fayetteville! We will not allow the stories of our forefathers to be scrubbed away by the leftist mob.
I am running to be your mayor because I believe in this city. I believe in Fayetteville, North Carolina, and I believe in its citizens.
You may wonder why I am discussing these larger cultural issues as a mayoral candidate. You may wonder why I am not talking about fixing bridges or roads, or other infrastructure. All that stuff is extremely important, and we will be working on those issues as well. But if the metaphorical and ideological foundation of our city is rotted to the core, the physical foundation of our city will crumble as well.
It is time we take back the culture, starting right here in Fayetteville, North Carolina. I have a dream!
May God bless Fayetteville, and May God bless America. Thank you.
Photographed above: Nyrell and Joy Melvin with their daughters.