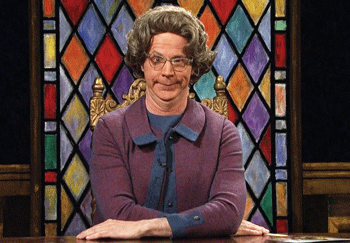 It's that most wonderful time of year again, when the current temporary members of the Fayetteville City Council are tempted to sell the rights to the Public Works Commission for thirty years. In return, the Council will get a mess of pottage in a secret financial story of Biblical proportions.
This time the would-be buyer is an investment outfit from Louisiana called Bernhard Capital Partners. Let's call this firm Bernie to keep things simple. The Fayetteville City Council will play the role of Esau. Bernie will take the role of Jacob. PWC will inhabit the role of Birthright in this story.
Ponder the story of Jacob and Esau from the Bible to see how this fits the City Council's current flirtation with selling PWC to some out of towners for some fast cash.
Jacob and Esau were the twin sons of Isaac and Rebekah. Esau was born first which gave him the Birthright. This was a big deal in Hebrew times as the first born got the best parts of the family inheritance. Jacob grabbed Esau's ankle in an effort to be born first. However, Esau emerged first securing his claim to the Birthright.
Years later, Esau had been out in the fields. He came home hungry as a starving bear. Jacob, being a homebody, had cooked up a mess of red pottage which is what they used to call stew. Jacob, sensing an investment opportunity, refused to give Esau any of the pottage unless Esau swapped his Birthright for a bowl of pottage. Esau's blood sugar was way down which caused him not to think clearly. Choosing immediate gratification over the delayed version, Jacob agreed to swap his Birthright for the mess of pottage.
The deal was done. No birthright for Esau. It was a sweet deal for Jacob who was just out a bowl of stew.
So how does this story fit our very own City Council and its interest in selling PWC as an indentured servant for 30 years to some strangers? Apparently, the City Council was working out a double secret deal like the Manhattan Project with Bernie to sell off PWC. The Raleigh News & Observer spilled the beans in a story on April 13 blowing the cover off the negotiations of the proposed 30 years of PWC wandering in the wilderness under the tender mercies of an out of state company.
Turns out there is a non-disclosure agreement between the City Council, PWC and Bernie so the full details aren't available to the roughly 140,000 electric, water and sewer customers of PWC.
As the Church Lady used to say, "Well, isn't that convenient?" At the time of the writing of this column, the NDA was still in place and the details were still double secret. The News & Observer report said Bernie had offered $750 million to the City for the PWC rights for the next 30 years.
If the opening offer was $750 million, you know that the rights are worth far more than that amount.
PWC has been around since 1905. It is owned by the city of Fayetteville which means the citizens of Fayetteville. It has received numerous awards for being well run and providing excellent service to our citizens.
In the interest of full disclosure, my father E.H. Dickey was an electrical engineer for PWC for many years. He was one of those guys who got up in the middle of the night during storms to get the power back on. There are a lot of those guys at PWC who get up in the middle of the night to keep things running. They are local. Having local guys who live here take care of things here is a good thing. No one in Louisiana currently decides when to do maintenance in Fayetteville.
Under Bernie, that could change. Deferring maintenance is way absentee owners make more money. Do you want to trust an absentee owner to decide whether to spend money to maintain PWC's equipment? I don't.
All this comes under the heading of if it ain't broke, don't fix it. Bernie may be wonderful. I don't know. I do know PWC ain't broke. Why gamble?
The makeup of the City Council is temporary. Council members come and go. Fayetteville's citizens outlast councils. PWC has been run by local citizens since 1905 unless the Council decides to sell it into indentured servitude. The temptation for the current Council to sell PWC is going to be great. The Council would have a slush fund of $750 million to spend on all sorts of favorite ideas. How long do you think it would be until they spent that pile of money on pet projects? The current Council will be out of office, the pile of money will be gone, and Bernie down on the bayou will be setting our rates, deciding on maintenance, and putting us on voice mail before you can say "Oops!"
It was not a good idea to kill the Golden Goose to get her golden eggs. Indenturing PWC for 30 years to get PWC's Golden Eggs today will be a decision we will all regret later. PWC is Fayetteville's Birthright.
It's your hometown utility. Tell the City Council not to trade 30 years of PWC for a mess of pottage. Tell your City Council to tell Bernie thanks, but no thanks.