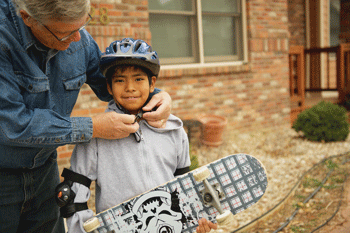 If you've lived in the Fayetteville area any length of time, you probably recall the days before Festival Park.
Festivals lined Hay and Green Streets, baseball was played by a number of different teams and leagues at J.P. Riddle Stadium, and the kids played on the "big whale" as we came together in front of the band shell for events of all kind in Rowan Park.
With all of those behind us, the Cumberland County Parks and Recreation Department have given us lots of new reasons to celebrate in the downtown area.
One of the newer additions may actually have slid in under your radar, as it was opened and dedicated during the time our state government was limiting crowd size and imposing other restrictions on how and where we gathered in 2020.
I'm talking about the new (and fabulous) skate park which opened in Rowan Park in August of last year.
There was little fanfare at the time, but it didn't escape the attention of avid skateboard enthusiasts throughout the county, nor was the opening lost on Terry Grimble, a lifetime proponent and advocate of skateboarding in Fayetteville.
Terry has been outfitting people of all ages with quality gear for as long as I can remember, and was a sane and steady voice calling for something more for the skaters in the county.
As a skateboard dad and grandpa, I love the fact our kids now have somewhere fun, safe and well-maintained to try their latest tricks and learn new ones.
Now that the Olympics has even added both street and park skateboarding competitions to the quadrennial celebration of the world's best athletes, we can almost certainly count on seeing more of our agile young people dropping in to demonstrate their prowess with local onlookers and fellow skaters alike.
We stopped at the skate park for a couple of hours on a July Sunday afternoon, and were thrilled to see plenty of young people skating. The crowd continued to grow as the sun began to back off a little from its midday position, and we watched as some of the more accomplished skaters offered pointers and encouragement to those sitting on the wall in awe. That's good stuff. And something we need more of.
When you combine the skate park with all the Splash Pads and Pools the County Parks and Recreation has added in the past couple of years, they begin to add up to an improved quality of life for the families who call Fayetteville and the surrounding area home.
Now let's get out there and enjoy it!