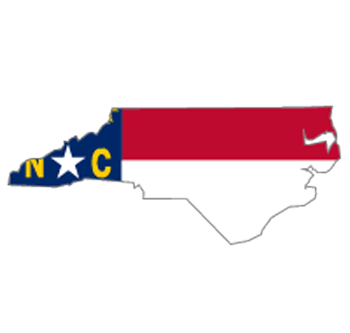 Statistics can be cold and clinical to the point that we put them aside.
Not so for the stats coming out of the COVID-delayed 2020 U.S. Census. These numbers continue the fascinating story of a still relatively young nation as it grows and matures. The numbers are critical, because they determine how and where federal dollars are spent and how much representation communities have in Congress and in state legislatures.
The U.S. Constitution requires a census, a count of our nation's population, every decade and a census is now conducted in the years ending with a 0. The first census in 1790 was taken by U.S. Marshals, the young nation's total population was estimated at just under 4 million people. Over the next two centuries-plus, census data has expanded so that we know more about the people who live in our nation than just how many of us there are.
Here is some of what we know in 2021.
We are now a nation of more than 331 million souls, more than 10 million of whom live in North Carolina. The U.S. population is more diverse than it has ever been, with large increases in people who identify themselves as Hispanic, Asian, and more than one race. People who identify as non-Hispanic white remain the largest demographic group, but that group has shrunk from 69% in 2010 to 58% in 2020. More and more Americans live in metropolitan areas, while our smaller, more rural areas are losing population. More and more of us live in the South and West, while there is less growth in the Northeast and Midwest. The United States does continue to grow, but our growth is now at its second slowest rate since counting began in 1790 because of less immigration and a declining birth rate.
Here is what is happening in our neck of the woods.
Fayetteville has grown since 2010, but not as dramatically as other cities. It has dropped from North Carolina's 4th largest to 6th. Cumberland County grew by roughly 15,000 people. Charlotte, on the other hand, grew by nearly 20%. Raleigh grew as well, and Wilmington and Asheville are also booming.The metro areas surrounding cities are expanding, attracting younger and often highly educated people more likely to have births than deaths. Together the Charlotte and Raleigh metro areas account for almost 39% of our state's current residents.
Rural areas have less happy news. Half of North Carolina's 50 counties lost population over the decade, mostly in the eastern part of the state. Tyrell, Hyde and Northampton have each lost 20% or more of their residents since 2010. There has even been talk of combining several of those shrinking counties into one larger one. Jim Johnson, a demographer at the University of North Carolina at Chapel Hill, says deaths exceeded births in 23 Tar Heel counties. Our neighbor, Bladen County, lost nearly 10% of its people over the same period. Our metro gains and rural losses mirror what is happening in many other states and are worrisome for all.
On balance, the 2020 census looks like good news for North Carolina. Our state is now the 9th largest in the union, just behind Georgia and ahead of Michigan. Our gain of another Congressional seat — we will have 14 in the next redistricting cycle — means we will have more clout in Congress and in the Electoral College. And our size, thriving economy, educational, cultural and natural resources paint a portrait of a state not without problems but also poised for a successful, even thriving, decade ahead.