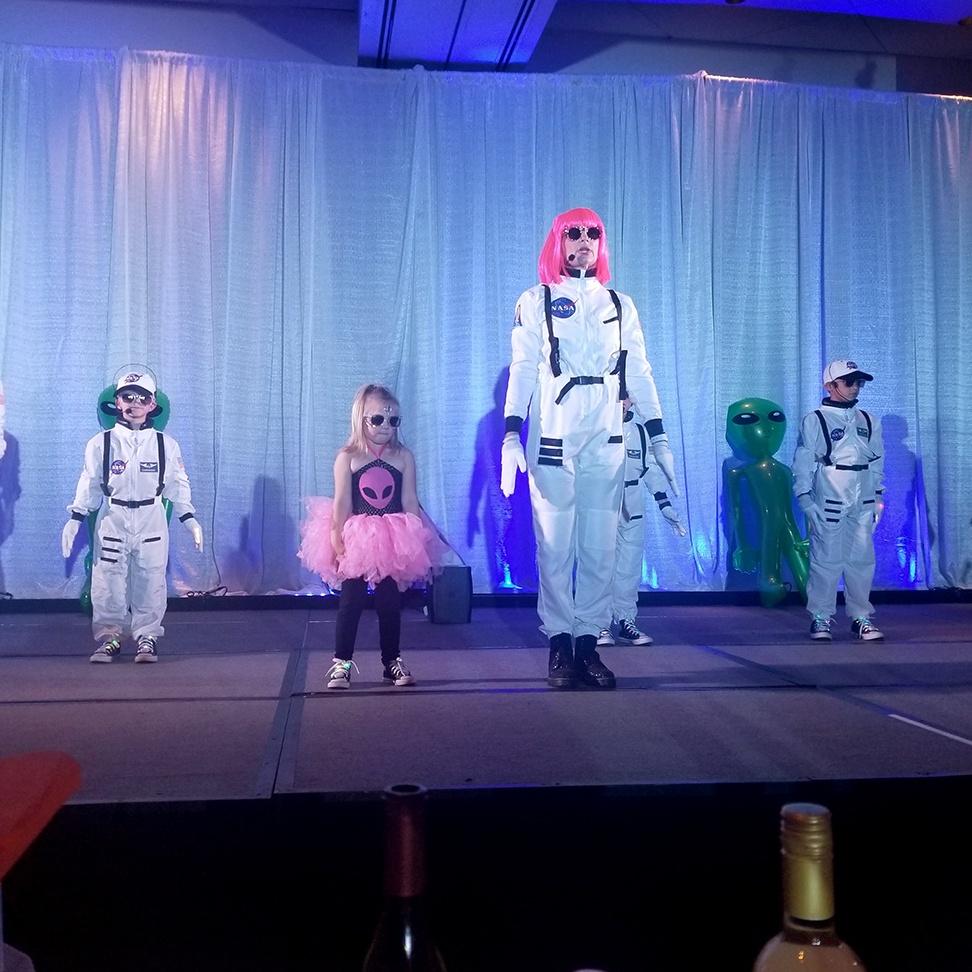 Anyone who says there's nothing to do in Fayetteville doesn't have a clue about the town they reside in. Fayetteville offers concerts, live theater, sporting events, art shows, history museum reenactments, wine tastings, parks and walking trails, arts, entertainment and family adventures; the list is practically endless.
This week my focus is on the wonderful experience several hundred Fayetteville/Cumberland County residents and I had this past weekend when we attended the Child Advocacy Center's annual fundraiser, The Ultimate Lip Sync Showdown. The event was graciously hosted by Michael Thrash and the talented Nicki Hart.
After a two-year COVID hiatus, this fun and unique annual event raised thousands of dollars for a worthy cause.
The CAC provides services for the protection of neglected and abused children. In Fayetteville, Fort Bragg and Cumberland County, over 900 children a year are abandoned, neglected and abused. The CAC works diligently to meet the needs of these children and their families. The event was held at the Crown Coliseum Complex. It was well attended by hundreds of local businesses, organizations and CAC supporters. CAC Executive Director Roberta Humphries, the staff and their conscientious and supportive board of volunteers are to be commended.
It was great to see Fayetteville Mayor Mitch Colvin in attendance, but then extremely disappointing that he was the only city or county elected official in the room. That's the difference between our elected officials' quality, dedication and commitment today compared with a decade ago. Our elected officials today are elusive. You seldom see them mingling with the general public or actively participating in community-related events. There was a time when city and county elected officials prioritized being "front and center" at all the major community events.
They led by example, mixing and mingling with residents, getting to know them while listening to their ideas and concerns. Now, not so much. It's almost like they're hiding and afraid to face the general public and their constituents. And, given the poor decisions (or lack of decisions) they have made lately, you really can't blame them.
Specifically, I'm referring to the city council kicking the can down the road on a recommendation to repurpose the Market House. That discussion has gone on way too long with many involved people and agencies. For them not to be able to decide at this point, it becomes apparent they don't want to reveal that they are uninformed, ignorant, incompetent, lazy or all of the above.
Many feel they are incapable of making sound and reasonable decisions on behalf of the Fayetteville community. The parking meter issue in downtown Fayetteville is the perfect example. Downtown Fayetteville businesses and organizations want and need a friendlier, more accessible downtown. One solution is to reduce the parking fee hours, currently 9 a.m. to 9 p.m. to 9 a.m. to 5 p.m. like most other towns and cities in the U.S. But no, our city council chooses not to follow the regimen of what thriving other towns are doing successfully and decides to suggest a two-hour reduction compromise to 7 p.m. A change that accomplishes nothing has little benefit to the merchants and only serves to reduce the city revenues while not helping the businesses and organizations downtown at all.
These are near-perfect examples of how the existing city council accomplishes nothing, and why, come election time, they need to be replaced with people who care about the entire Fayetteville community and not just about themselves or their districts.
I cordially shared these same thoughts with Colvin during our brief encounter at the CAC event, along with the notion that remedies and positive solutions to the city's most complex situations are just a conversation away. All they need to do is listen.
Thank you for reading the Up & Coming Weekly community newspaper.