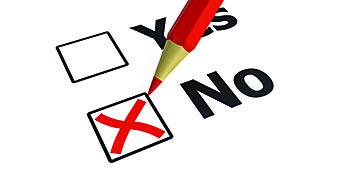 In its wisdom (or lack of) the Fayetteville City Council is about to launch a marketing campaign for three bond referendums totaling $97 million that will appear on the November ballot in less than 60 days.
This is not much time for citizens to dig into the actual unintentional consequences and hardships this increased tax debt will impose on Fayetteville citizens.
City Council members under the leadership of Mayor Mitch Colvin have proven to be oblivious to fiscal responsibility, impervious to allegations of "conflict of interest" and the appearance of profiting from spending Fayetteville citizens' tax dollars. This has become somewhat of a team sport for Mayor Colvin and Fayetteville-PWC Bond Counselor Attorney Jonathan Charleston. Their mantra seems to be: Sell, Sell, Sell! Sell PWC. Sell the Airport. Sell citizens bogus (ShotSpotter) technology, and sell them on approving bond referendums that will burden them financially for decades.
Our unsophisticated and inexperienced City Council is their mechanism for hatching and executing these schemes. Though Colvin and Charleston's assault on our pocketbooks may not be illegal or corrupt, it certainly borders on being unethical, inappropriate and reeks of conflict of interest. It saddens me that several responsible, intelligent, honest and ethical members of the Council remain silent about this situation and are reluctant to speak out for fear of being labeled racist and targeted by Cancel Culture.
As for the $97M Bond Referendums — Fayetteville does not need this kind of tax burden, nor does it need what they promise the money will provide. Past councils have adequately provided services and infrastructure improvements without increasing the ad valorem tax rate on citizens. Need proof?
$60 Million for Public Safety: Really? Previous city councils failed twice in saving taxpayers money and improving public safety when they failed to cooperate with Cumberland County officials on a partnership agreement to build a Joint 911 Call Center. Why? Ignorance, laziness, greed and it didn't fit into their political agendas.
Under previous Councils with competent leadership, Fayetteville built four new fire stations and financed a fifth station without raising taxes or floating general obligation bonds. No one argues the need for additional fire stations and upgrades to outdated and non-ADA-compliant fire stations. However, other options include putting proposed fire stations up as collateral while the city continues to cash-fund-as-they-go and receive a decent finance rate based on market trends.
These options should not require a bond referendum to raise our property taxes for decades. Mayor Colvin, Charleston and council members have conveniently ignored these options or have failed to research them. Again, this demonstrates they are irresponsible stewards of taxpayers' money. Here's more proof:
$12 Million Housing Bond: Vote No! This is Socialism at its worst. Ad valorem taxpayer money should not be used to help others get housing. Socialism is when you tax everyone's personal property and then redistribute that money to a small and select group of people from which others cannot benefit. Sound familiar? Our City Council and staff want to spend 12 million dollars on home-ownership programs and Fayetteville's critical housing needs when neither can define, qualify or quantify the need. This clearly illustrates the definition of insanity and stupidity.
$25 Million Public Infrastructure: Vote No! Here is another example of poor leadership. Mayor Colvin and council members are asking residents to vote blindly on significant financial obligations before they have any insight or knowledge about how the money will be spent. And, who will be making the decisions? Fayetteville residents must be cautious. If this referendum is allowed to pass, it will tax city residents for 20 years and have money flowing into the city's coffers before any final list of the prioritized projects are determined.
Currently, the city only funds sidewalks along major NCDOT throughways. It receives matching funds for a portion of the NCDOT-approved road improvement plan. At best, we should be aware of planned projects before we ask citizens to vote to increase their taxes. And, what about stormwater? There has been no mention of this significant city need.
The City Council and staff will have less than two months to educate the Fayetteville electorate on the projects they plan to pursue with the proposed $12 and $25 million. We have not seen any referendum details to date, so we suggest you vote against ALL the purposed bond referendums on the November ballot.
Previous councils financed and built the Keith Bates swimming pool at College Lakes Recreation Center, the Westover Recreation swimming pool, and the Lake Rim Park swimming pool. All without a tax increase or floating bond referenda to increase everyone's real property taxes across Fayetteville.
The devil is in the details. During City Council's Aug. 8 meeting, it was disclosed that borrowing $97 million at 4.5% interest would add almost another $46 million to the total price tag, for an all-in cost of about $143 million over 20 years. Since then, the interest rate has increased and is projected to grow more before Fayetteville can borrow the money. That means the tax increase and borrowing cost to Fayetteville property owners will rise above what the City Council and staff say.
The way I see it, the City of Fayetteville has a double-barreled opportunity to get the community on the right track, and both come Nov. 8.
Vote No! on the $97 million referendum and Vote Yes! for the Vote for 6 referendum. This will restructure the voting districts and provide ALL citizens a much larger voice in choosing its leadership. Under this voting program, every voter gets six choices rather than the two we receive now.
Thank you for reading Up & Coming Weekly.