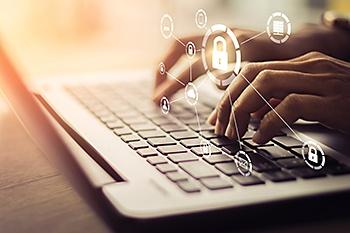 As Department Chair of the Systems Security & Analysis Program at Fayetteville Technical Community College, I often receive a common question from prospective students and members of the community: What is cybersecurity?
As a society, we have integrated technology into practically every aspect of our daily lives. We have technology integrated in our homes (smart TVs, doorbell cameras and smart speakers), vehicles (self-driving, collision mitigation and automatic braking), medical services (devices to gather your health data, virtual doctor visits and real time pacemakers), and in our places of work (laptops, tablets and cloud resources).
Many of us use wearable tech, such as fitness trackers or smart watches. When is the last time you met someone who does not have a smartphone? How many folks complete financial transactions from their smartphones?
The point to consider related to all this technology is striking: For every piece of technology meant to improve our quality of life, there is an inherent risk.
Although these technological devices were designed for specific purposes, outside threats often try to use technology to gain access to sensitive information.
Why would someone do this? There is a large spectrum of reasons that cyber incidents or "hacks" take place. Many hacks are performed in order to achieve financial gain, either through direct access to identity and banking information or ransomware that locks down your technology and requires a ransom to be paid to regain access.
Additionally, hacks can be perpetrated by other governments looking to steal intellectual property or attack a country's infrastructure as part of a military campaign.
Fayetteville Technical Community College offers a two-year degree in Systems Security & Analysis that provides students with 800-1,000 hours of hands-on, skills-based training.
While in the program, students will work with multiple operating systems in both the desktop and the server administration. Students learn how to configure Cisco network switches and routers, and we have a class dedicated to learning Palo Alto firewall configurations. Our program has won several national awards with Red Hat, as students learn how to configure and maintain their systems. FTCC is one of the few schools in the nation that provides Ansible training for automation.
FTCC is a Center of Academic Excellence in cyber education, recognized by the Department of Homeland Security and the National Security Agency.
FTCC is also one of only 16 community colleges in the nation to work with the U.S. Cyber Command in their collaboration with academia. We often host guest speakers and technical workshops with partners who work in the industry.
Our students have a club devoted to cybersecurity and actively participate in several cybersecurity competitions. All of these programs — both curricular and extra-curricular — are offered to ensure FTCC students are prepared for the growing, ever-changing and essential job market in cybersecurity.
Learn more at faytechcc.edu or contact me at herringc@faytechcc.edu. Fall 8-week classes begin Oct. 13.