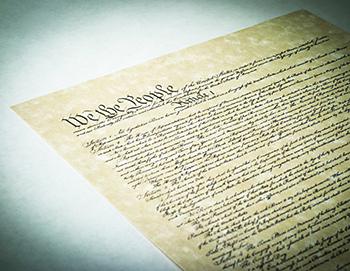 Below is a letter from Fayetteville citizen Donald Boyd to the Mayor and City Council members congratulating them on making a wise decision in not initiating the change from two-year City Council terms to four-year terms.
He also provides some sound logic and historical basis for why the decision was proper. I applaud Boyd for taking this initiative. Way too many Fayetteville citizens stand on the sidelines, afraid to speak out on important and pressing issues that directly affect or indirectly affect our quality of life.
There are many reasons for this reluctance, but the most frequent and valid excuses for not speaking out are that people don't want the hassles and repercussions of conflict with the prevailing "woke" culture that has permeated our local, state and national governments.
This affliction usually culminates in the canceling out of people, businesses and organizations who refuse to subscribe to their ideology. All of which further divides humanity.
The notion put forth by freshman District 6 Councilman Derrick Thompson that four-year terms will save the city time and money was as lame as the inference that Fayetteville residents are not well informed on important and relevant issues of the City. The immense turnout at the public hearing laid that notion to rest.
Our community is on the brink of being a "news media desert," without a local TV station. Fayetteville and Cumberland County lack the benefit of journalistic investigative reporting that would provide a "deep dive" into important issues affecting our city. Several media resources report on local government meetings, but only after we get the full story do we have to deal with the outcomes and consequences of their actions or inactions. Lack of transparency is a real problem.
So, this is the case, and even though Fayetteville residents may not be as informed on local issues as they could be, they know that they do not want people in leadership positions any longer than they need to be.
The massive enthusiastic turnout during the public hearing on extending City Council term limits made that statement clear.
Again, I join Boyd in congratulating the Council on making a good decision. However, there are many more urgent projects and concerns facing our city. Seeing them spend more time serving the community than themselves would be encouraging.
Thank you for reading Up & Coming Weekly.
Dear City Council Members,
Thank most of you for voting not to extend the two-year term limit to four years without a public referendum on this massive change in Fayetteville's democracy. I do not know why you voted this way. Was it because your district citizens contacted you to vote no? Belief in democratic federalism government? Hate mail? The belief that slow changes to government based on historical precedent is a sound policy? Or a gut feeling? Regardless, I thank you for your sound decision.
Please let me dive deep for a moment.
When I heard of a four-year term proposal, without a public vote just "Because we don't have to," I remembered the founding of the Republic — the Constitution — and the explanations in "The Federalist Papers" by the great author Publius.

Specifically:

# 52 Madison:
"As it is essential to liberty that the government, in general, should have a common interest with the people, so it is particularly essential that the branch of it under consideration should have an immediate dependence on, and an intimate sympathy with, the people. Frequent elections are unquestionably the only policy by which this dependence and sympathy can be effectually secured."

#53 Madison:

"All these considerations taken together warrant us in affirming, that biennial elections will be as useful to the affairs of the public as we have seen that they will be safe to the liberty of the people."
While the above specifically talks about House of Representative terms, it has a great historical discussion on the different term options for direct representatives of the People. If you have never read it, I recommend you do, for it will provide a historical perspective on why a two-year term limit is the only viable option.

You made a wise choice, and I salute you.

—Regards and Best Wishes
Donald Boyd
Colonel, U.S. Army (Ret.)