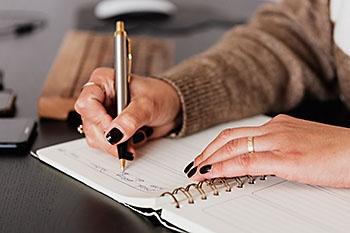 Ill-conceived legislative disaster
Remember North Carolina House Bill # 2, the so-called bathroom bill in 2016? That ill-conceived legislative disaster regulating who could use which bathroom cost North Carolina $3.76 billion in lost revenue according to the Associated Press and made the Tar Heel state a national laughingstock and the favorite kicking post of late-night television comedians.
Well, the General Assembly is at it again, this time with a regressive reproductive rights bill conceived in darkness and rammed through both chambers that will both cost our state revenue and send medical professionals running for the hills — hills in other, less restrictive states.
Women's rights to make our own decisions about our own bodies have been contentious for decades, and especially so since the U.S. Supreme Court overturned Roe v. Wade nearly a year ago.
Idaho recently enacted highly restrictive provisions regarding reproductive rights, and at least one Idaho hospital is shutting the door on labor and delivery services because of the "political climate." This leaves expectant mothers no choice but to drive to outlying communities for these services and hope they can make it. Doctors and other medical providers are leaving the state for fear of felony prosecution for providing reproductive health care.
No matter how one feels about abortion, the Idaho legislature full of non-medical members has hijacked medical decision making. That political decision is harming women and children and will hurt Idaho both medically and economically.
We did not want that in North Carolina, but here it is. Some people never learn.
Timmons-Goodson appointed Law School Dean at NCCU
My heart jumped for joy when I learned that my dear friend, Patricia Timmons-Goodson, will be the next Dean of the School of Law at North Carolina Central University. NCCU could do no better.
The new Dean is a hometown girl who attended Pine Forest High School and holds degrees from UNC-CH and Duke University. She served Cumberland County as a prosecutor and a District Court Judge, and served North Carolina on both the state Court of Appeals and the Supreme Court. She served our nation on the U.S. Commission on Civil Rights.
On top of all that, she is a devoted family woman, the oldest of a household full of children in an Army family, and a wife and mother of two adult sons. She is a wonderful friend and great company in all sorts of circumstances. She made her stage debut at Cape Fear Regional Theatre a decade ago in Bo Thorp's "The Dames You Thought You Knew," the life stories of five local women.
I can hardly wait to see what Dean Timmons-Goodson does next, and I suspect that the NCCU School of Law graduates now practicing in Cumberland County feel the same.
Cover model Martha Stewart shows age is just a number
Finally, hip, hip, hooray for Martha Stewart, another strong woman doing her thing.
The former teenage model, caterer, one-time federal prison inmate, and current homemaking entrepreneur and guru peddling everything from cookbooks to designer cat litter is a cover girl at 81-years-old. She adorns the cover of the current Sports Illustrated swimsuit edition wearing a low-cut white swim number, what appears to be a satin beach cover up, and looking terrific. Inside she swims, lolls on the beach, wears a gigantic straw hat and, again, looks terrific.
Martha credits her excellent looks to a "healthy lifestyle," and even assuming some significant surgical intervention, I have to give her credit for being willing to be an octogenarian cover model. So many women "of a certain age" shirk their reality, while Martha is reveling in hers.
More power to her, even if I do not use her cat litter.