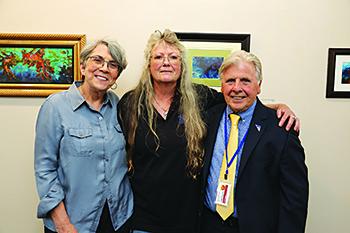 For more than a decade, Gallery 208 has provided space to showcase local and regional artists.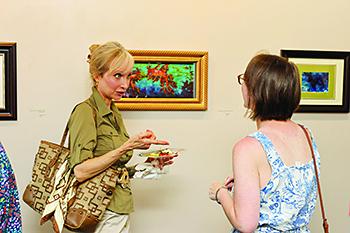 Last week we opened the exhibit The Ocean World of Ivy Rittenhouse, a local artist who accentuates and defines the breadth of our cultural community.
These quarterly events are fun, free and allow us to get up close and personal with our readers. It's our way of celebrating the arts while monitoring the heartbeat of the community.
The majority of the exhibits are partially funded by the Fayetteville/Cumberland County Arts Council in support of the artists' exploration into expanding their medium. Bob Pinson, the newly appointed CEO of the Arts Council, was present at the Gallery exhibit opening. His message was clear: we all need to work harder to tell Fayetteville's story about the richness of our cultural community.
Pinson is right! We need to do a better job telling our story and creating education and awareness about our local arts community. Bob Pinson is the right man, at the right time to lead and direct our cultural community and to tell our story!
Gallery 208 is located at 208 Rowan St. and open Monday — Thursday from 9 a.m. until 5 p.m. The exhibit is free and open to the public. Thank you for reading Up & Coming Weekly.