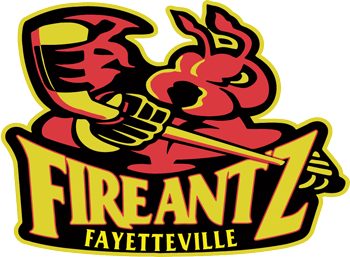 As you read in last week's edition of Up & Coming Weekly, the FireAntz have some exciting hockey coming up. There are also some really unique and fun promotions coming soon. Here are just some of the highlights of what is to come:
Saturday, Feb. 5, the FireAntz, fans and corporate partners will once again take an opportunity to pay tribute to the men and women of the military.
The FireAntz will wear special, patriotic jerseys for the game and all of the themes of the night are in support of the military. Several of their partners have joined them in supporting the military that night; Fort Bragg Federal Credit Union, US Logoworks, Stanley Steemer, First Class Property Management, Wilson Off Road, Century 21 Agents, 4G Communications, Carpet Dry Clean and Restoration, Wolfe Audio, Century Link, Dex Knows, Master Exterminators, and Caviness and Cates. It's su
re to be a great night and a great tribute to the military.
Friday, Feb. 25, is Kidsville Kids Night. The singing/dancing troupe known as the Kidsville Kids will be in attendance and performing throughout the game. They put on a spectacular show and this is one you won't want to miss.
Tuesday, March 8 is Kids Night presented by Cape Fear Valley Health. There is a great ticket promotion for that game and the proceeds are going to a wonderful cause. Fans who donate $1 to Friends of Children will get a free ticket to the March 8 game. There will be select locations that you may donate.
Make sure to circle these dates and check out the other ones as well. There is guaranteed to be exciting hockey, and as you can see, some really exciting promotions as well.
Photo: FireAntz Forward Chris Leveille streaks into the zone. Photo
Courtesy: J. Shank.