Although some would argue that marriage offers no benefi ts and is no longer a relevant institution in today's society, there are numerous studies to the contrary. LaTricia Smith of A Stronger Bond disagrees and offers a few statistics support her argument. According to Familyfacts.org, married women report higher levels of physical and psychological health. Married people are more likely to volunteer. Being married increases the likelihood of affl uence. Married people tend to experience less depression and fewer problems with alcohol. Getting married increases the probability of moving out of a poor neighborhood. Married men make more money. Married women are less likely to experience poverty. Marriage is associated with a lower mortality risk.
In support and celebration of marriage, A Stronger Bond is hosting the third annual Black Marriage Day on March 25, at the Business and Professional Women's Club, at 1015 Clarendon St., Fayetteville. The event includes a three-course meal, a panel discussion, live entertainment, giveaways and a unity ceremony.
A Stronger Bond is a relationship coaching and education company. "Our mission is to help foster healthy relationships. We want people to have healthy relationships. They are the cornerstones of our lives and how we fare in our relationships affects everything we do," said Smith, event coordinator and A Stronger Bond representative. "Better relationships create better families, which create better communities, which create a better world. When things aren't right in your relationships, wherever you go your issues go with you — no matter how much people like to believe they can leave them at home."
Don't let the title fool you — because it is called Black Marriage Day doesn't mean you have to be black and doesn't mean you have to be married to attend, said Smith. "There are certain issues in the black community that we do intend to address. There are higher risk factors in the black community when it comes to marriage. They have the highest divorce rate, the lowest marriage rate and the highest (giving birth) out of wedlock rate, but everyone can benefi t from this discussion. This is a societal problem, not just a black problem. If we are not faring well in one sector of the community then society is failing."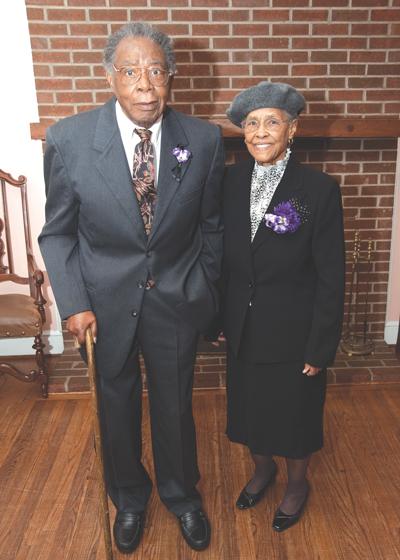 Smith is excited about the format this year. Like marriage, every year has been different for this even. The fi rst year, 2010, was themed "Let's Stay Together" and featured three guest speakers. Last year, the format included four black couples from the community who had each been married more than 60 years. This year, the formal portion of the event is a panel discussion. Attendees are encouraged to bring questions for the panel. All of the panel members are pro-marriage, Smith said. The panel includes a pastor, an author and a success coach.
Entertainment includes live jazz music and a dance troupe. The evening will end with a unity ceremony.
In preparation for the event, and to get people thinking about the topic of marriage, the community is invited to enter the "What Marriage Means to Me" contest. In 250 words or less, describe what marriage means to you. "People don't have to be married to enter this contest," said Smith. "The event also includes a Married Couple of the Year award. We really need to hold up examples of successful marriages in our society and this award will go to couples that exemplify that."
Find out more about Black Marriage Day events and contests at www.celebratingblackmarriage.com. Tickets are $30 per person and $55 per couple. Call (910) 816- 9270 to purchase tickets or for more information.
Photo: Last year, several couples, who had been married for more than 40 years attended Black Marriage Day, including William Henry and Beulah Carver pictured above.