I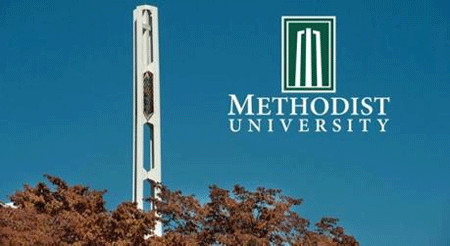 t's not about the money. A university fund-raising campaign never should be.
On Feb. 19, Methodist University launched the most ambitious capital campaign in the institution's history. The long-anticipated "Building Excellence: The Campaign for Methodist University" will generate $35 million for new facilities, endowment and special projects. More than $25 million, or 71 percent of the goal, has already been received from generous donors who are committed to ensuring excellence.
The real story, however, is the transformational experiences that will be possible for every Methodist student as a result of these funds. A culture of excellence requires signature people, programs and facilities, so we will be putting philanthropy to work through endowed scholarships, professorships and new buildings to support programs.
I hope every member of the University community will join us in celebrating our heritage and exciting plans for the future through attending one of the many "Building Excellence" events scheduled during the 28 months of the public phase of the campaign. We will travel across the country, and around the world, sharing news about the university and inviting people to participate in our bold journey.
Visit www.CampaignForMU.org for more information and news about the campaign, or feel free to write to me personally at Bhancock@Methodist.edu to share your story with me. Methodist is truly an amazing place, and through your engagement in the life of the university, our students will directly benefit.
There has never been a better time to be a Monarch. Building excellence has never been more relevant or critical. Your support has never been more needed.
I have the best job in America because of these amazing students and their stories of commitment, sacrifice and dedication. I feel truly blessed to be President of our university at this time in our history. We need to be successful with this campaign to ensure our students success. We have a promise to fulfill — a promise we make to every entering student that we will do all we can to maximize their university experience and prepare them to live lives of meaning and purpose.
It's not about the money. It's about the students. It has always been that way, and always should be.
Best wishes,
Ben Hancock, President
Photo: A culture of excellence requires signature people, programs, and facilities.