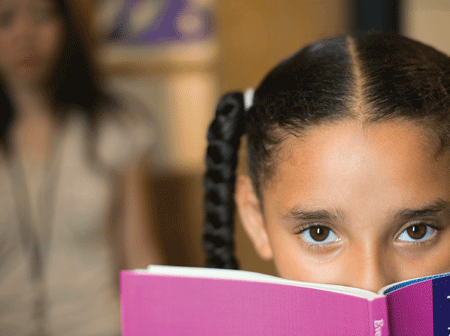 Hoke County Public Library and the Cumberland County Public Library and Information Center began the summer reading program, Fizz! Boom! Read! on June 1. The program runs through the second week of August. This year's theme focuses on science activities and exploration. There are multiple ways to be involved — by traveling to the nearest library or registering online for the summer reading clubs. The summer reading clubs are available to all ages. This program gives readers the opportunity to sign up, read books and win prizes. By creating a profile online, registered members can update their reading log, which helps to keep track of their reading hours. For chances to win prizes, they can also add titles of books they have read to share them with the other readers.
The preschool and elementary program, Fizz! Boom! Read! for ages 0-12, is Tuesdays at 10 a.m. Some of the fun events include a magic show called Once Upon My Time, on June 24, as well as science festivities on Aug.12. The programs feature special guests Curious George and Clifford the Big Red Dog. The middle school and high school program, Spark a Reaction, which is perfect for readers ages 13-18, will be Thursdays at 3 p.m. There is also a Paranormal Investigating program on July 26. The teen summer reading club will host a Teen after Hours event at the East Regional Branch for participants ages 13-18. The adult program, Literary Elements, includes a reading list and book clubs available to anyone over 18. Register online at Cumberland County Public Library website, www.cumberland.lib.nc.us/ccplsite/.
When kids, 0-12, read 6, 12 and 18 hours they are eligible for prizes. Attendance at story programs counts toward total reading hours, too. Readers have a choice between a squirt toy and a paper yo-yo after reading six hours; for reading 12 hours, they will get to choose their own book; and at 18 hours they get their very own Cumberland County/Hoke County Public Library bag to carry all of their prizes. Teens who read five or more books and update their reading log receive various prizes, such as a wooden puzzle or a fun pocket insert, and will be entered into drawings for $25 gift cards to a local bookstore. Adults who read five books and update their reading log or attend book clubs will receive a ceramic mug. Upon entering five books into the reader's log, they will automatically be entered into a drawing for a $150 gift card to a local book store. Winners for the gift cards will be announced on the library's website. Winners can pick up their prizes at any library branch within Hoke County and Cumberland County. For more information about the summer reading programs, call Hoke County Public Library at (910) 875-2502 and Cumberland County Public Library at (910) 483-7727.
Throckmorton Library, along with Fort Bragg MWR, begins its summer reading program, Paws To Read!, on June 11, with registration followed by the opening celebration the following week on June 18. The program is on Thursdays at 11 a.m. beginning June 19 and ending Aug. 14. This includes story time, family movie premieres and special events such as a stuffed animal pet show and Teddy Bear's Picnic. It is free and open to all military ID cardholders. There are toddler, elementary, teen and adult programs available. For more information call Throckmorton Library at 910-396-BOOK.
Photo: Read books to win prizes with local summer reading programs.