The WIDU anniversary is a week of fun-filled events open to anyone interested in the Christian experience. Event organizers hope to deliver a dose of positivity and uplifting of spirituality to the greater Fayetteville area.
WIDU 1600 AM, also known as the "Wake Up" or "What's Going On," radio station is owned by Wes and Sandy Cookman and is located in Fayetteville. The station has been around since 1958 and is continuing on with its 56th annual celebration. The week of events runs from on Oct. 4 through Oct. 11.
"We continue to be humbled that the lord continues to entrust us with the responsibility of presenting this inspiring community event," said the Cookmans.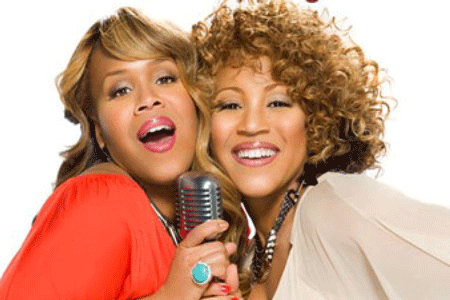 The events scheduled throughout the week include: Oct. 4 at 5 p.m., Jesus Rocks Youth Empowerment Event and Concert; Oct. 6 at 7 p.m., A Woman's Gotta do What A Woman's Gotta Do play; Oct. 7 at 7 p.m., Carolina's Best Competition; Oct. 10 at 6 p.m., Quartet Night; Oct. 10 at 9 a.m., Prayer Breakfast and the Anniversary Celebration Concert is on Oct. 11 at 4 p.m.
The Anniversary Celebration Concert will be held in the Crown Coliseum. The performers will include the famous Mary Mary and Tye Tribbett with guest speakers Pastor Tim Rogers, The Fellas and Pastor Brian Thompson. General admission is $20 and on the day of the event tickets will be $30.
The Carolinas Best competition is a big part of the celebration because it gives musicians a chance to battle for a place in the anniversary events. The contest is at Kingdom Impact Global Ministries. There are 18 contestants competing in four categories youth, solo, choir and quartet. Each winner from the four categories will win $250 and will perform in selected events. The guest judges are Peggy Tatum, Ted Winn, Tim Rogers and Kim Burrell.
The Jesus Rocks Youth Empowerment Event and Concert encourages youth to express themselves and their relationship with God. Both youth and local youth leaders are encouraged to join in on the worship session.
WIDU programming includes news, talk radio, church services and of course gospel music.
The WIDU staff works diligently to give local people a voice. The radio station provides different guest speakers who care about the community and want to see a change in the community. Topics of discussion are public education, crime and punishment, religion, government and social justice. They speakers give options and advice on how these things can be improved.
Recently the station has turned its focus on the upcoming elections and the candidates who are running for public office. Find out more about the WIDU Anniversary celebration at www.widuradio.com.
Photo: Mary Mary headlines the WIDU Anniversary Celebration Concert on Oct. 11.