Fayetteville Woman Inducted to Blood Donor Hall of
Fame
Nancy Umstead was inducted into a national blood donor hall of fame for her unfailing blood donations over the years.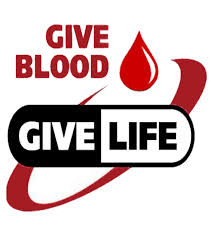 The induction ceremony was held Monday, Nov. 3 on the front lawn of Cape Fear Valley Medical Center. For more than a decade, The Fenwall Donation Hall of Fame has recognized individuals nationwide who have demonstrated extraordinary commitment to blood donation.
Umstead is one of 12 donors across the country selected for the 2014 Donation Hall of Fame. She has been donating blood at Cape Fear Valley's Blood Donor Center since 2009.
"It's my way of paying it forward," Umstead said of her blood donations.
April Maroschak is the Director of Blood Services at Cape Fear Valley Health. She says Umstead is one of the center's most dedicated donors.
"She's a hero in our community," Maroschak said, "She has selfishly given the gift of life to patients in need by donating whole blood and platelets. This is a fitting tribute to one of our most dedicated donors."
Blood centers across the country submit nominations for the Donation Hall of Fame every year. Winners are chosen based on their demonstrated commitment and passion to donating blood and/or encouraging blood donation.
Cape Fear Valley Blood Donor Center is the community's blood center resource, providing vital blood donations to every patient at Cape Fear Valley Health who needs it.
Fenwall is a global blood technology company, dedicated to supporting transfusion medicine and cell therapies. It's owned by Fresenius Kabi, a global healthcare company that specializes in lifesaving medicine and technology used for infusion, transfusion and clinical nutrition.
FTCC Presents 1 Million Cups: Weekly Gatherings Cultivating Entrepreneurship
Fayetteville Technical Community College is pleased to announce the launch of the 1 Million Cups weekly gatherings to cultivate entrepreneurship. 1 Million Cups is an educational program that engages entrepreneurs in the community by weekly inviting one or two founders to present his/her startup to a diverse audience of mentors, advisors and entrepreneurs. Through their presentations, founders gain insight into possible ways they can improve their business, gather real-time feedback, and connect with a community who truly cares about their progress.
1 Million Cups began in 2012 by the Ewing Kauffman Foundation in Kansas City as a way to provide an educational experience to presenting entrepreneurs and for the audience engaging in the program. While the Kauffman Foundation provides support for 1 Million Cups, a team of local entrepreneurs volunteer to run the program at FTCC.
The kickoff event was Wednesday, Nov. 5, on the Fayetteville Campus. These gatherings are planned to occur weekly each Wednesday to provide founders and entrepreneurs networking opportunities and to learn more about new business startups in our area.
The inaugural presenters were Matrix Knowledgement, LLC and Next Generation Biomedical, LLC. For current weekly presenters and additional information, please visit http://fayetteville.sites.1millioncups.com.
Fayetteville Technical Community College was established in 1961 and serves more than 42,000 students annually by providing more than 190 occupational, technical, general education, college transfer and continuing education programs to meet student needs and desires as well as those of the community.
Visit FTCC's website at www.faytechcc.edu for more information and follow the instituion on Twitter @faytechcc.