2015 Local Crime Report
"I have failed as your police chief," says Harold Medlock. Those were among his first words in a report to Fayetteville City Council. Medlock was alluding to a 5.4 percent decline in crime in 2015. A year ago he had promised a double digit reduction. As it turns out, violent crime went up 15 percent. Murders were down a bit, but aggravated assaults skyrocketed 50 percent over 2014. Robberies were down nearly 17 percent and larceny inched down. Chief Medlock told City Council 400 guns were stolen from 950 cars which had been left unlocked.
A lot of emphasis this past year was on police cameras of all kinds. The chief said 89 surveillance cameras have been installed around the city. All patrol officers are now equipped with body cameras which will eventually replace in-car dash cams. Medlock says he wants more red light cameras installed at dangerous intersections. Eight intersections are protected now. The chief ended his presentation with another promise. "I'm convinced we can reduce crime and I'm accountable for that."
Again he pledged a double digit reduction in overall crime this year.
Few Voter ID Cards Sought
The Primary Election on March 15 is the first election in more than 100 years that North Carolina residents must identify themselves in order to vote. Many people claim requiring personal ID would be a hardship and would deny many their right to vote. But there apparently has been no groundswell among those without driver licenses or other forms of identification to acquire ID.
"Since 2014, 1,739 N.C. identification cards for voting purposes have been issued" by the state's Division of Motor Vehicles, according to North Carolina Board of Elections Spokesperson Jackie Hyland.
"It's an unusually small number" she said, adding that figures for individual counties were not available.
The general assembly provided opportunities for residents without ID cards to acquire them from the state at no cost. To obtain no-fee voter ID cards, residents are required to sign declarations stating they do not have acceptable forms of identification. The state will then assist them in completing registration applications. Applicants must provide two documents showing their full names and dates of birth, plus social security cards. ID card applicants must be U.S. citizens and N.C. residents. Residents who are homeless and wish to obtain IDs must present letters to DMV from officials of facilities that provide care or shelter to homeless persons.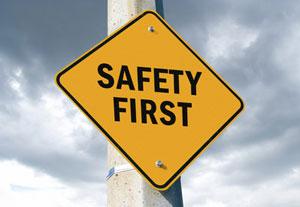 Spring Lake Traffic Safety
The Town of Spring Lake is one of the winners of the 2015 North Carolina Traffic Safe Communities award program sponsored by the AAA Carolinas Foundation. It was one of 15 localities in North Carolina recognized for traffic safety efforts made over the past year. Spring Lake was a winner among communities with populations of 10,000 – 30,000 residents, according to Police Chief Troy McDuffie.
"Triple-A Carolinas Foundation for Traffic Safety strives to educate the public on traffic safety issues and positively influence driver behavior," said Tiffany Wright, president of AAA Carolinas Foundation.
In 2015, the Spring Lake Police Department focused on a number of highway safety initiatives such as "Booze it or Lose it" and "Seat Belt" campaigns. Criteria such as crash statistics, number of law enforcement officers per capita, and the existence of a formal traffic safety program were considered. The University of North Carolina at Charlotte provided statistical analysis.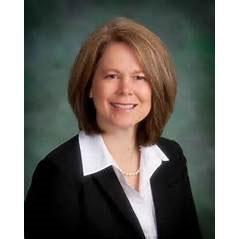 City's Chief Financial Officer Retires
The City of Fayetteville Chief Financial Officer Lisa Smith is retiring after 28 years of service. Smith has guided the city manager's office and City Council through budget preparations, and day-to-day financial stewardship, according to Kevin Arata, the city spokesman. She will be succeeded by Cheryl Spivey who comes to Fayetteville after six years as Chief Financial Officer for the Cape Fear Public Utility Authority in Wilmington.
"We are fortunate to be able to bring Cheryl to our organization as her considerable experience is right on target for the City's needs at this time," City Manager Ted Voorhees said. Spivey previously served as Debt and Risk Manager for Wake County from 2006-2009 and Finance Manager for the Town of Cary from 2000-2006. Spivey is a certified public accountant and holds a bachelor's degree from UNC-Chapel Hill, where she majored in business administration and minored in accounting. She began her duties with the city this week.
"March to Work" Job Fair
Local employers are invited to participate in the upcoming "March to Work" Job Fair on March 23 from 9 a.m. to 2 p.m. at the Crown Expo Center. The annual job fair traditionally attracts about 100 employers and thousands of job seekers. Human Resource professionals will be available to review resumes for job seekers. Booth space with wireless Internet access is free. Electrical outlets for booth space is available for a $25 fee.
The job fair will feature an Internet job café hosted by the Cumberland County Public Library to help job seekers submit online job applications.
The fair is sponsored by the Cumberland County Department of Social Services, the Cumberland County Public Library and Information Center, City of Fayetteville, Fayetteville Technical Community College, Public Works Commission, Beasley Broadcast Group, Cumberland County Workforce Center and Hardee's. The event is free and open to the public. To sign up for a booth, call or email Toni Wright-Harris at 910.677.2151.
Gardening Workshops
Cumberland County Cooperative Extension's 'Better Living' series will provide two workshops this month. Each workshop requires pre-registration and class registration fee payment one week beforehand. Both workshops will be held at the Cumberland County Cooperative Extension Center, located at 301 East Mountain Drive, Fayetteville.
A "Raised Beds" seminar will be held Feb. 9 from noon - 1:30 p.m. Attendees will learn about the benefits of raised beds for gardening. Participants will also learn how to make and use raised beds. The $5 registration fee is due by Feb. 2.
A workshop entitled "Herbs: Out of the Garden and into the Pot" will be held Feb. 25 from noon - 1:30 p.m. This tiered program will provide information on growing herbs to preserving them at harvest. Participants will season and taste pre-homemade focaccia dough seasoned with home-grown herbs and enjoy a sampling of pot roast enhanced with bay leaf. The $5 registration fee is due on or by Feb. 18.