Sebrina Wilson has been the varsity softball coach at Jack Britt High School since the school opened its doors in 2000, so she knows a thing or two about the sport.
As she readies her team for this weekend's state 4-A championship series with Western champion South Caldwell at North Carolina State University's Dail Softball Stadium in Raleigh, she admits a state championship run wasn't in her thinking when the season started.
Britt, the No. 8 seed in the 4-A East, is 23-5 overall.
South Caldwell was the No. 2 seed in the 4-A West and is 28-2.
In the MaxPreps rankings, South Caldwell and Britt are No. 2 and No. 12 respectively in North Carolina. In 4-A, South Caldwell is No. 1 and Britt No. 3.
South Caldwell swept Richmond Senior 2-0 in the Western 4-A series. Britt was 0-3 against Richmond this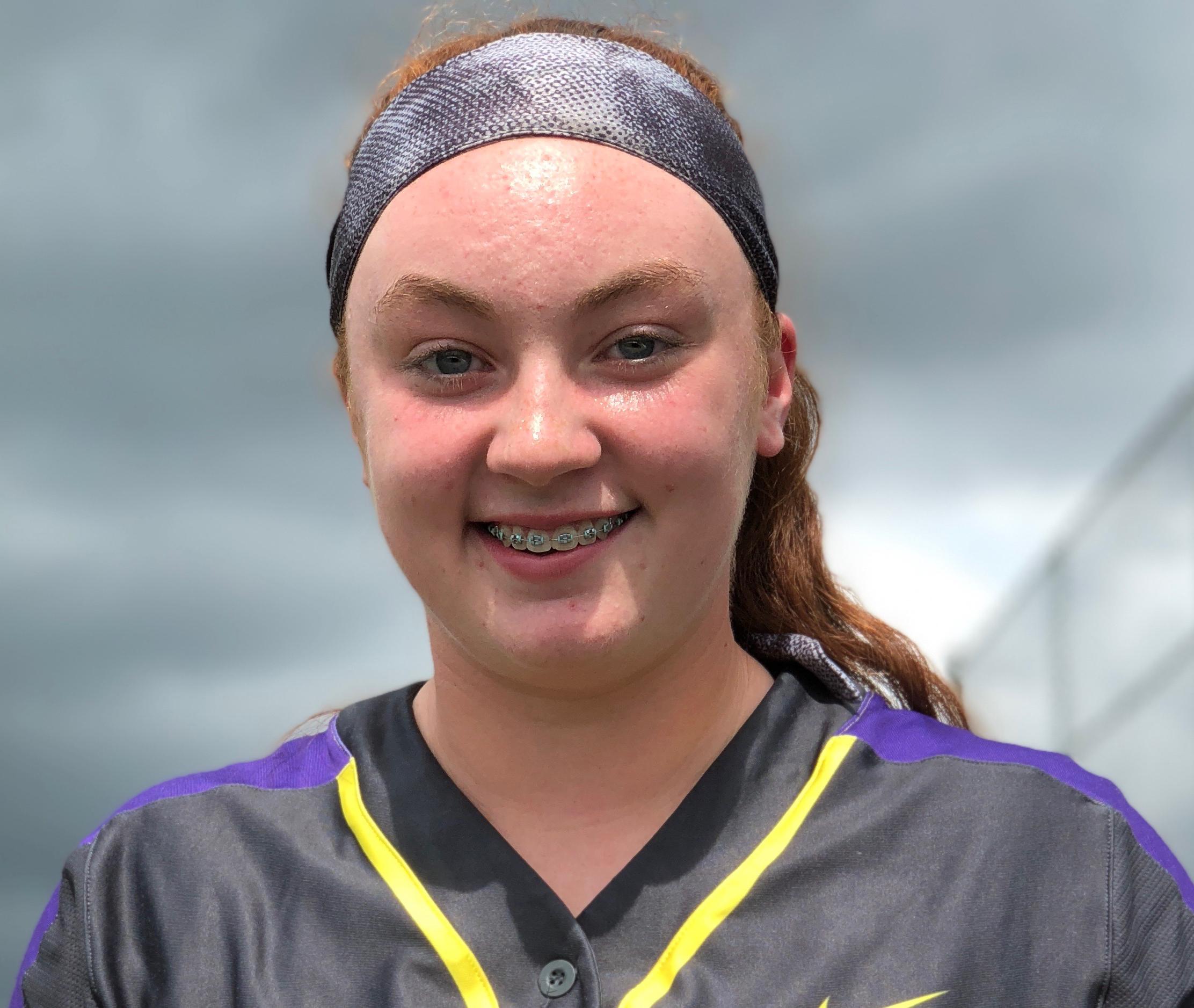 season, which won the regular-season title in the Sandhills Athletic Conference.
South has a 25-game winning streak, last losing 7-1 to 3-A softball finalist Alexander Central.
Britt has won five in a row since falling for the third time to Richmond Senior 7-2 in the Sandhills Conference tournament.
It was having to play in that tough league that gave Wilson some pause entering the season, even though she had a good mix of talented newcomers and solid veterans returning.
Looking back, Wilson said that tough run in the Sandhills Conference prepared Britt for its battles in the state playoffs. But there was something that may have been bigger than that behind Britt's success.
"Just last year, they will admit to you it was more their attitude that kept them from winning,'' Wilson said of her team. "The biggest thing is we're playing for each other. I think any team that gets to this point, you have to be able to play for each other.''
The biggest area of improvement Wilson has seen in the postseason is defense. "We've cleaned up a lot of the little miscues we've had,'' she said. "When we would have them before, we would let them compound and lead us to another one. Right now we're battling out of them.''
If one player has been the key to the Britt turnaround, it's probably freshman pitcher Carlie Myrtle. A veteran of travel ball and the tutelage of her dad, former Methodist University baseball All-American and Britt assistant coach Joe Myrtle, Myrtle is 19-5 and has limited opponents to a .243 batting average.
She has recorded 128 strikeouts in 152.2 innings while walking 23 for an earned run average of 2.57. She has already committed to play college softball at the University of North Carolina.
"Carlie has put together a solid season on the mound,'' Wilson said. "By no means is she going to step up and strike everyone out. Our defense has finally learned they have to step up and play behind her.''
Myrtle knows she's not a strikeout pitcher, but feels there are other aspects of her game that make her effective on the mound.
"I feel like I have good spin rates,'' she said. "If I can get the pitch to move like I need it to, I can get the batter to hit it poorly and not get full connection on the ball. That way, it leads to a popup or a ground ball that I know my defense can get to.''
Myrtle has experience playing at N.C. State and likes the facility. "I know the ball bounces true and doesn't have many bad hops,'' she said.
Myrtle is also one of the team's batting leaders with a .500 average that includes 34 RBIs, 11 doubles, two triples and five home runs.
Another hitting leader is senior Kassady Hardee, who hit .427 with 28 RBIs, 11 doubles and five homers.
"I'm super proud of us,'' Hardee said. "We've all worked together, really meshed into a family. I think that's what's gotten us so far. If one person strikes out we go and pick them up and make sure they're okay so we can stay in the game. I think that's our key this year, us being one.''
Wilson doesn't know a lot about South Caldwell, Britt's finals opponent, except the Spartans are young like her Buccaneer team. "We're almost like a mirror image having young kids playing so many vital roles for our programs,'' she said. "We're going to come in and try to hit the ball and they're going to come in and try to hit the ball. It's who can play the best defense.''
Britt and South Caldwell will share the N.C. State field with the 1-A championship series between Louisburg and Alleghany.
Britt's first game is
Friday
at
5 p.m.
with South Caldwell as the home team. The teams will return to the field
Saturday
at
11 a.m.
with Britt as the home team.
If a third game is needed, it will be at
5 p.m.
Saturday
. South Caldwell, as the higher overall seed, would be home for that game.
Tickets are $8 for
Friday's
game with no re-entry. Tickets to the
Saturday
session all-day are $12 with re-entry allowed. If there is a third game in the series you can purchase a single-game ticket for $8.
Britt fans are urged to arrive early for the game. There is permanent seating at N.C. State for about 500 fans and roughly another 200 spaces for fans who bring their own chairs.
Photos, from top: Sebrina Wilson, Carlie Myrtle