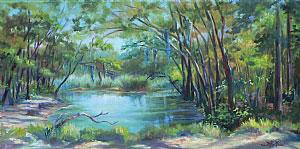 Art is defined as the production or expression of what is beautiful, and on 4th Friday art abounds.
On Friday June 25, from 6-10 p.m., in downtown Fayetteville the once silent beauty of art will be no more, it shall speak move and live through its artists in the 4th Friday theme Arts Alive!
There will be music, demonstrations and tons of art developing before your eyes. Artist will be in the streets, specifi cally on Maxwell Street, demonstrating their art.
"The idea is to come see the art, but to see it actually being preformed or demonstrated. So, you can see the process not just the fi nished project," explained Chris Kastner, the executive director of Cape Fear Studios.
Cape Fear Studious is located in historic downtown Fayetteville. It is a nonprofi t organization whose mission is to, "involve, educate and enrich Cumberland County and surrounding communities with the opportunity to create and freely view art," and this month Cape Fear Studious is diving into the theme, and is featuring two local artists; Rose Kennedy, who paints works with pastels, and Nancy Edge, who is is a potter . Their chosen theme is Nature's Elements.
Rose Kennedy is a lifelong resident of southeastern North Carolina, and has worked as a commercial artist, producing numerous images for licensed products, such as greeting cards, needlework, giftwrap, wallpaper and book illustration.
"I enjoy exploring the brilliance of light and the nuances of shadows with this medium (soft and oil pastel). My subject matter is strongly infl uenced by my rural North Carolina roots, my travels, and an interest in nature and gardening," she wrote on her Web site explaining her art, and drastic switch from watercolor and ink to pastels.
Kastner noted, "You really get a sense of movement from her work," about the water falls featured in Rose Kennedy's work.
Nancy Edge is an art teacher in the Cumberland County Schools System. She has recently been experimenting with racu pottery and firing techniques.
Just as in living nature, their work is unique and different. Kennedy is painting primarily landscapes, and Edge's pottery contrasts by being 3-d. To add even more to the liveliness of the art both artist will be there to speak for their work, and the artists will provide demonstrations of their craft, and answer any questions about their work.
The work in the exhibit is 75 percent new, and never before seen in Cumberland County, and though there are two different mediums, they fl ow together seamlessly under the theme of Natures Elements.
The opening reception is from 6-9 p.m. at Cape Fear Studios on Maxwell Street between Russell and Franklin Streets.