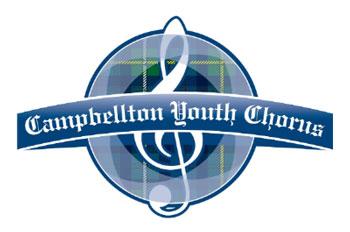 The Campbellton Youth Chorus, a choral music group, has no affiliation with any school or church. The organization is dedicated to fostering music literacy and giving children a lifelong love for music. As its website states, this group is open to "youth ages 9 to 14, regardless of school affiliation, ethnicity, socioeconomic background or religion."
The group's artistic director, Donna Jo Mangus, said, "It's really a community choir and the only youth community choir in Cumberland County."
The idea for a diverse, music-centered youth choir came from the Cumberland Oratorio Singers, a local adult symphonic choir of which Mangus is a member. The connection works well for both groups, providing the Campbellton Youth Chorus opportunities to sing three times a year as the opening act for Oratorio Singers concerts. Once a year, the youth are even given the opportunity to sing in a joint performance with their parent choir and learn about large group performances.
Those performances are in addition to the youth chorus's three yearly concerts and other events. Mangus said the youth choir sings, "secular, sacred and patriot music." She added that this spring they will also sing pop songs and some show tunes.
The choir is in its third year and second full season and is already scheduled to perform Nov. 10 at Saint Patrick Catholic Church; Dec. 16 at Anderson Street First Baptist Church; and March 1-3 they will be in Greensville as part of the 2018 Piedmont Invitational Children's Choir Festival.
Also, the chorus will perform in a joint concert with the Cumberland Oratorio Singers at Haymont United Baptist Church April 27, and in July they will participate in the Independence
Day symphony concert at Festival Park.
Those interested in inviting the chorus perform for events, as well as those parents who would like to have their child join the Campbellton Youth Chorus, should send an email to Mangus at DonnajoMangus@gmail.com.
The chorus practices once a week, and yearly dues are $90 for what Mangus says is "almost like a private group singing lesson." Interested children are not required to have any vocal experience or education. The group is devoted to inclusivity and music, so the only requirement is a love of singing.
More information about the group's mission and their performance schedule is available at www.campbelltonyouthchorus.org.