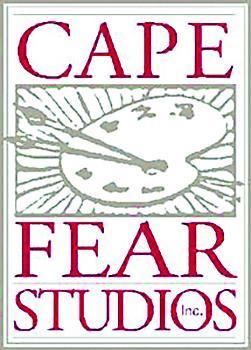 Cape Fear Studios' latest exhibit displays work from artists across the nation. The 6By Visual Exhibit showcases art that is at least six inches on one side and no more than 18 inches on its largest side. Steve Opet, the board president of Cape Fear Studios, says this is the fourth year this exhibit has appeared in their studios.
"This show features artists in 13 different states. Eighty-two pieces were submitted this year and 40 pieces were accepted," Opet said.
The art pieces were judged by local artists Greg Hathaway and Dwight Smith, an associate professor of performing and fine arts at Fayetteville State University.
Winners
The first-place winner, Stacy-Ann Topjian Searle, is from Carrboro, North Carolina. Her piece, "Groundcover" is a pen and ink drawing. According to her website, Searle works in a realist style, which allows her to capture the subtle details found in nature. She works exclusively in black and white because, for her, color is a distraction.
The second-place winner was a Hope Mills resident, Rose Kennedy. Her piece, "In the Moment," is an impressionistic oil painting. According to her website, Kennedy enjoys applying paint in a "broken color" fashion, whether using buttery oils or acrylic paints. Creating a visual orchestration that has its own voice and speaks to herself and others is her goal with each painting.
The third-place piece was a spray paint and texture medium by Virginia artist, Silas Baker. His piece "Trichotomy" includes three 6x6-inch canvases which are hand framed.
Cape Fear Studios is a nonprofit arts organization in downtown Fayetteville. Its mission is to involve, educate and enrich Cumberland County and surrounding communities with the opportunity to create and freely view art.
"When you're in downtown, just come in and browse. You don't have to buy anything. You don't have to take a class. Just come in and enjoy the artwork. We're open for the public to bring art to our community regardless of who you are," Opet said.
Upcoming Workshop
One workshop that is coming up is a colored pencil workshop with Donna Slade. Slade is a Charter and Signature artist of the Colored Pencil Society of America and has earned local, national and international recognition winning fine art awards in solo and group exhibitions.
Slade comes from a background in graphic design, however she works primarily in colored pencils. She creates contemporary realism paintings featuring a straightforward approach to representational art.
The two-day workshop will take place on Sept. 24 and 25. The cost of the workshop is $200, but there are free seats for six college students. While those seats have already been claimed, two more workshops are being planned.
"We're going to have two more workshops that we will offer six free seats with art supplies provided for free to local students," Opet told Up & Coming Weekly.
Cape Fear Studios is located at 148 Maxwell Street, next to the Fayetteville Transportation Museum. The studios are open Tuesday through Friday from 11 a.m. to 5 p.m. They are also open