WEDNESDAY, NOVEMBER 8
ADULT CRAFT: THANKSGIVING LUMINARIES
SPRING LAKE COMMUNITY LIBRARY
3 p.m.
November is here, and Thanksgiving is right around the corner. You have the menu planned out but what about your holiday decorations? Looking to add some pizzazz to your Thanksgiving decorations? Why not craft a stunning Thanksgiving luminary using tissue paper and personalize it with a festive message of your own? Registration is required by calling (910) 483-7727 ext. 1459.
Registration & Event Link: https://bit.ly/3QCoD6p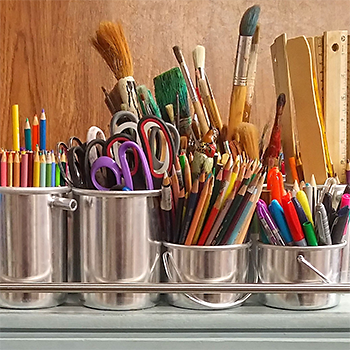 THURSDAY, NOVEMBER 9
PETER AND THE STARCATCHER
FAYETTEVILLE TECHNICAL COMMUNITY COLLEGE
7 p.m.
FTCC Fine Arts is excited to present "Peter and the Starcatcher," a captivating play written by Rick Elise. This delightful production is based on the novel penned by Dave Barry and Ridley Pearson and offers audiences a heartwarming origin tale of well-loved characters such as Peter Pan, Mrs. Darling, Tinker Bell, and Hook. Join us for a family-friendly experience that will transport you to a world of magic and adventure. All performances are free and open to the public and will take place in the Cumberland Hall Auditorium.
Facebook Event Link: https://bit.ly/46UE2EW
FRIDAY, NOVEMBER `10
SWEETS N' ART
SWEET FACTORY FAYETTEVILLE
6 p.m.
Join Sweet Factory Fayetteville for a fun and imaginative afternoon with the incredibly talented artist, Stephanie Mollett, at "Sweets n' Art" - an amazing event created specifically for children aged 6 and above. Embrace your artistic side, unleash your creativity, and savor delectable treats from Sweet Factory, all in a truly unforgettable experience! $15 Tickets include all arts and crafts materials, professional guidance from Stephanie Mollett, and a sweet treat from Sweet Factory.
Eventbrite Link: https://bit.ly/3FI4wgX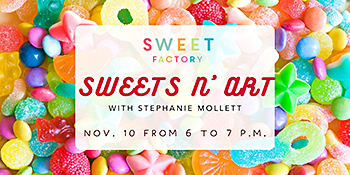 SATURDAY, NOVEMBER 11
FTCC HOLIDAY BAZAAR
FAYETTEVILLE TECHNICAL COMMUNITY COLLEGE
10 a.m.
Join the FTCC Gaming and Digital Media Club for their FTCC Holiday Bazaar. This event will feature a total of twenty-seven vendors selling unique and handcrafted items, as well as five food vendors for attendees to enjoy. Come support local artists and creators! Admission is free and open to the public. The bazaar will take place at Tony Rand Student Center, 2220 Hull Road.
Facebook Event Link: https://bit.ly/46VGgE7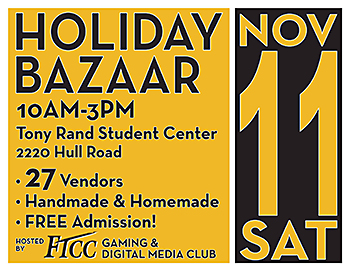 SATURDAY, NOVEMBER 11
RIDE FOR A WREATH
FORT BRAGG HARLEY DAVIDSON &
DIRTY WHISKEY CRAFT COCKTAIL BAR
8 a.m.
Join us for a ride and be a part of our mission to honor and remember our fallen U.S. veterans. All vehicles are welcome as we come together to raise funds for placing wreaths on the graves of veterans at both Sandhills State Veterans Cemetery and Fort Liberty Main Post Cemetery. It's an opportunity to teach your children the true value of freedom and show our gratitude to those who have served. REGISTRATION: Begins at 8:00am at Fort Bragg Harley Davidson (3950 Sycamore Dairy Rd.) $20 per bike - $10 per passenger
Facebook Event Link: https://bit.ly/3u3qEQ8
SUNDAY, NOVEMBER 12
DOG YOGA
PATRIOT K NINE TRAINING & BEHAVIOR
10 a.m.
Dog yoga, also referred to as "doga," is a type of yoga that entails engaging in yoga poses and exercises alongside your dog. It merges conventional yoga postures with movements and interactions that involve your four-legged companion. The objective of doga is to enhance the bond between humans and their canines while fostering relaxation, flexibility, and overall well-being for all participants. It can serve as an enjoyable method to spend quality time with your beloved pet while reaping the benefits of yoga. $20
Event Link: https://bit.ly/45RHM8J
MONDAY, NOVEMBER 13
FRIENDSHIP DANCE WITH THE COHARIE TRIBE
HOPE MILLS COMMUNITY LIBRARY
5 p.m.
The Coharie Tribe is situated near the Little Coharie River in Harnett and Sampson Counties. They offer various tribal community programs aimed at promoting the health and wellness, community development, and cultural vibrancy of the tribe. Tribal members will be present to educate us about their tribe, as well as lead a Friendship Dance and engage in crafting activities. For more information about this program, please call (910) 483-7727 ext. 1435.
Event Link: https://bit.ly/45WpTpl
TUESDAY, NOVEMBER 14
TERRIFIC TUESDAY: RADICAL REPTILES
NORTH REGIONAL LIBRARY
3:30 p.m.
Interested in learning more about reptiles? Delight in entertaining and educational narratives, interactive activities, and creative projects centered around lizards, snakes, turtles, and other fascinating creatures with scales. Age Group: 6-11 years old. This program is designed for children and accompanying adults. Please plan to attend and be engaged with your child for this program. Drop offs will not be permitted. For more information about this program, please call (910) 483-7727 ext. 1450.
Event Link: https://bit.ly/3u00o9t