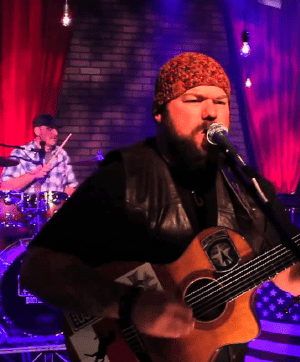 Good tunes, good food and good times come together as Fayetteville After 5 rolls into Festival Park on June 24. If ever there was a Friday night to offer up the very best that downtown has to offer, this is it. In conjunction with 4th Friday where the galleries and shops stay open late, businesses participate in specials and the museums and libraries offer special activities, Fayetteville After 5 brings live music to soothe your soul and food trucks to tease your palate. That's right. Food trucks, as in a dozen or so. It's all downtown.
Presented by Bud Light, Fayetteville After 5 is a Fayetteville Dogwood Festival event. With years of experience hosting what is perhaps Fayetteville's biggest party each year (the Fayetteville Dogwood Festival) Executive Director Carrie King knows how to throw a party and is always looking for ways to amp up the fun when people come to events. This year she decided to add food trucks to the mix. "Because the food truck events we have produced in the past have been so popular in our community, we wanted to bring a small sample of those larger events to the concert series. The June event will host 10 to 12 local and regional vendors with the selections including wings, BBQ, Philly Cheesesteaks, hibachi chicken and dumplings to donuts and sweet treats," said King. "We do plan to have the larger — full foodie experience — at our October food truck festival," she added.
The musical lineup for Fayetteville After 5 opens with local musician Chris Hurst and String Theory. Hurst's music is rooted in the blues. He's a regular performer at local eateries and festivals. "Chris Hurst & String Theory – Chis is a tried and true local and regional performer with a solid sound, fan base and performance," said King.
Zac Brown cover band 20 Ride is the main entertainment for the evening. "20 Ride has a huge following in the Raleigh and Greensboro area," said King. "A lot of tribute bands are specific to the rock genre. You usually don't see country tribute bands unless it is for iconic performers like Johnny Cash or Hank Williams. So to find a group that is capable of doing justice to the performer is rare. But 20 Ride does not disappoint."
The gates open around 5 p.m. with music starting around 7 p.m. Bring a blanket or chair to sit on, unless of course you plan to dance the night away on the promenade. No pets or coolers, please, but friends and family are definitely welcome.