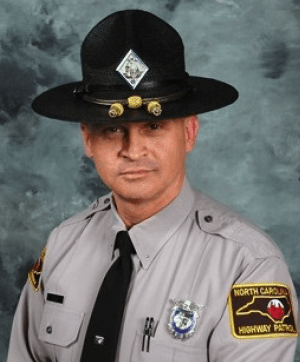 Retired State Trooper Randy Lee has always loved serving others. He retired from the North Carolina State Highway Patrol recently at the age of 56, but that is just one of the many ways he served the community. He has volunteered at local schools, serves as a Councilman with the Town of Eastover, is an active member of Eastover's Community Watch Program and the Eastover Civic Club and he is a member of the State Employee Credit Union Advisory Board. Lee is a graduate of Mount Olive College, a lifetime member of the North Carolina Troopers Association and a member of Haymount United Methodist Church. He has Idiopathic Pulmonary Fibrosis, an incurable disease. His only hope for a healthy life is a double lung transplant. Lee's fight for life includes more than physical needs. The cost of a transplant is staggering. On July 23, at the State Fairgrounds, there is an Artisan and Craftmans Expo to benefit Lee.
The expo includes original artwork, décor items, hand-woven baskets, hand-turned wood bowls, handmade bird houses, handmade jewelry, glass and crystal, plants and florals, restored furniture, handmade baby clothes, hand sewn pillows and blankets, antiques and collectibles, a farmer's market gourmet food items, face painting and other children's novelties and more. The event also includes 50/50 raffle as well as giveaways and food for purchase.
Mary Langston is Lee's sister-in-law. She is one of the organizers of the benefit expo. She got the idea for the expo when she was trying to figure out a way to help Lee and his family. "My daughter is an artist and she and I recover and refurbish furniture together. We always get good responses when people receive our work. This is what we know and love and it is what we are good at. We wanted to do something that we believe other people will enjoy, but mostly we wanted a way to help Randy. That is the most important part."
The funds raised at the expo will go to help Lee and his family cover medical related expenses that insurance will not pay for, such as co-pays and deductibles, travel, temporary relocation for three months to be near the transplant center and the costly anti-rejection medications that he will need to take for the rest of his life. The transplant financial coordinators at UNC Chapel Hill estimate that Lee will have $150,000 to $200,000 in out-of-pocket expenses.
When transplant candidates and their families work with hospitals, Langston noted, it is important for the families to show good faith and that they have the ability to raise the funds that patients will need for the transplant, but also for the lifesaving medications that come with that. Currently, Lee has one lung working at 60 percent capacity and the other at 40 percent said Langston.
"We are about one-third of the way to our goal," she said. "The doctors have said that Randy is not just a good candidate but an excellent candidate for this. He will get the transplant and be the one that thrives and mentors other patients who are going through this. That is just who he is. I was widowed five years ago when my husband was killed by a drunk driver. I cannot stand by and watch my sister slowly widowed when there is something we can do about it. Randy's daughter is 11 years old, and she needs her daddy."
Pulmonary fibrosis causes scarring in lung tissue, which is called fibrosis. The scarring prevents the lungs from moving oxygen to the blood stream, which means the brain and other organs don't get the oxygen they need. Sometimes there is no known cause for this. That is the case with Lee.
The expo is at the Governor Martin Building, Gate 9. For more information, call 527-5634