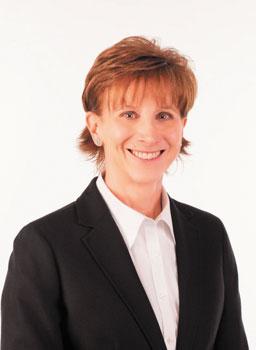 The quarterly Fayetteville Ladies Power Lunch creates a space where women in Fayetteville network with, learn from, empower and celebrate each other. The final lunch of 2017 takes place Nov. 9 at the Ramada Plaza. Retired Col. Marsha Lunt, a veteran who accomplished many firsts during her time in the Army, is November's keynote speaker.
Lunt served in the U.S. Army Medical Corps for 30 years. After being commissioned as a U.S. Army officer in 1978, she was among the first women to be integrated into the Army when the Women's Army Corps was disestablished in 1978. She was also among the first women to graduate the Army's Airborne School and later was one of the first female commanders of a medical clearing company supporting an Army Infantry Division.
After retiring from the Army, Lunt served and succeeded in another male-dominated profession as the emergency manager for Womack Army Medical Center for 15 years. She retired from her position at Womack in July, at which point she received the prestigious North Carolina Order of the Long Leaf Pine award. This honor is conferred by North Carolina's governor and, according to the award website, "is awarded to persons for exemplary service to the State of North Carolina and their communities that is above and beyond the call of duty and which has made a significant impact and strengthened North Carolina."
Lunt said her speech will focus on the way Fayetteville is such a unique community due to its large population of veterans and how that relates to opportunities for female business owners and entrepreneurs.
"I think the Power Lunch is all about finding out what other businesses are out there and networking with those ladies," Lunt said. "There are some very good, strong businesswomen in this community, and I think they can benefit from just interacting with each other. It empowers them. To know somebody else, to see what they're doing – you pick up on their drive and their initiative. … Each time I go, I understand more and more how valuable this program is."
Paulette Naylor, FLPL board of directors member, said she appreciates the timeliness of having Lunt as a keynote speaker. "As we honor and recognize our military veterans this month, I think it's only fitting that we would invite a prestigious female officer to join us to discuss her path and challenges in breaking through the glass ceiling," Naylor said.
The Power Lunch opens at 10 a.m. with registration and an exclusive Shopportunity expo featuring dozens of local, women-owned vendors.
"This event presents lots of opportunities to spend your dollars locally and help support the outstanding women in your community," Naylor said. There will also be a wine bar and wine-tasting.
Seating for the Thanksgiving-themed lunch begins at 11:45 a.m. The entrees are turkey with dressing or stuffed pork chop.
At noon, opening remarks will be followed by lunch and Lunt's keynote speech. At 1:45 p.m., there will be door prizes courtesy of every vendor, a 50-50 raffle and closing remarks. The formal portion of the event concludes at 2 p.m., leaving an hour for continued networking and conversation before the Power Lunch officially concludes at 3 p.m.
This year, the Power Lunch has chosen education as its charity of choice platform. A portion of the luncheon proceeds will benefit the Kidsville News Literacy and Education Foundation, a 501c3 nonprofit organization that provides funding assistance for reading and educational resources to school children in Cumberland and Hoke Counties.
The Fayetteville Ladies Power Lunch takes place at the Ramada Plaza, 1707-A Owen Dr., and costs $35 to register. Vendor tables and sponsorships are available. To learn more, or to register, visit www.FayettevilleLadiesPowerLunch.com.
PHOTO: Retired Col. Marsha Lunt