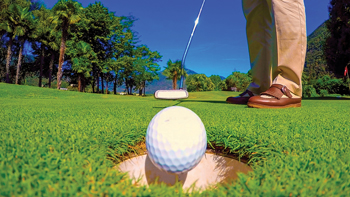 The CARE Clinic presents its 25th Annual CARE Clinic Golf Charity Thursday, Sept. 19, at Gates Four Golf & Country Club at 11 a.m.
"The Care Clinic is a nonprofit. We receive no government assistance," said Cynthia Deere, development and marketing director of the Care Clinic. "It takes about $44,000 a month to keep our doors open, and we receive funds from grants, private donations, business donations and sponsorships from our three major fundraisers each year."
Deere added the CARE Clinic's biggest expense every month is pharmaceuticals because when someone comes in for high cholesterol, diabetes, sinus or a urinary tract infection, they are given the medication at the clinic at no cost.
"Last year was the first year that we did the Texas Scramble, and it was very well received because we were doing something different," said Deere. "We have all of the contests that we have had in the past, such as Closest to the Pin, Hole-in-One, a Luigi's Putting Contest and a Par 3 Poker Challenge."
Deere added there will be a dinner and the awards will immediately follow the tournament.
The CARE Clinic provides free quality dental and medical healthcare, based on household income, to eligible uninsured, low-income adults who live in Cumberland County and the surrounding areas.
Registration for the tournament begins at 9:30 am. Each player will get a Titleist player pack. The cost for an individual to play is $300. A team of four individuals is $1,000. Sponsorships are available for purchase. For more information, to participate or to make a donation call Cynthia Deere at 910-485-0555, or email care@thecareclinic.org.