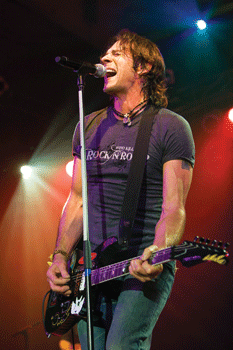 After the 2020 COVID hiatus, venues around Fayetteville and Cumberland County have begun to rebound and the 2021 season of music and entertainment is off to a promising start.
Last week, The Isley Brothers kicked off the 86th season of Community Concerts. The Rock and Roll Hall of Fame performers delivered a stellar show and set the tone for the rest of the season.
"The goal of the Community Concerts program is to bring quality entertainment to the more than 400,000 residents of Cumberland County and neighboring counties of the Cape Fear Region," said Bill Kirby Jr., the president of Community Concerts of Fayetteville.
Jim Grafstrom, the general manager of the Crown Complex, calls the Community Concerts line-up a "great season."
Next up is Rick Springfield on Oct. 2 at the Crown Theatre.
As a Grammy Award-winning songwriter, musician, actor and best-selling author, Springfield is a man of many talents. For many, he is the image of the 1980s rockstar. He has sold 25 million albums and scored 17 U.S. Top 40 hits including "Jessie's Girl," "Don't Talk to Strangers," "An Affair of the Heart," "I've Done Everything for You," "Love Somebody," and "Human Touch."
As an actor, Springfield has an impressive list of credits. Although he had several guest spots on American TV in the 1970s, Springfield's acting career gained momentum in 1981 when he became Dr. Noah Drake on daytime television's "General Hospital," a role he has revisited over the years, much to the delight of fans of the show. More recently, his credits include starring opposite Meryl Streep in "Ricki and the Flash," a performance as Dr. Pitlor in the HBO drama "True Detective," a portrayal of Lucifer on the CW hit "Supernatural" and as Pastor Charles on "American Horror Story."
As if making music and performing for more than five decades isn't enough, Springfield is also a New York Times best-selling author, and collaborates with his friend and fellow rocker Sammy Hagar in the rum business with Beach Bar Rum.
Springfield is sure to deliver a high-energy show. The show starts at 7 p.m. The opening act for the Rick Springfield concert is Fayetteville-based band Rivermist.
"Not every concert has an opening act, but Rivermist is a local group with talented musicians," Kirby said. "We could not be more pleased that they will be a part of the Rick Springfield concert. It's an added bonus for the concert."
Rivermist's Greg Adair said the band is looking forward to the experience. "It will be our first time playing in the Crown Theatre," Adair said. "It's on our bucket list."
Fans of Rivermist know they do a good job on a few Springfield covers, but "it's hard to find a local band that doesn't play 'Jessie's Girl,'" Adair said.
"I've always been a fan," he said, adding that he saw Springfield in concert a few years ago in Raleigh.
"We are looking forward to opening for him and his band," Adair said. "We have eight songs in 35 minutes, we hope to make the whole show better."
Rivermist includes Adair, Doug Bass, Cliff Bender, Tony Harrison and Allen Pier.
Tickets for Rick Springfield range from $40 to $100 and can be purchased on www.crowncomplexnc.com. Face coverings for staff and guests are required in the Crown Theatre.
After the Rick Springfield show, Community Concerts will welcome Straight No Chaser on Nov. 4. Styx will perform on April 23, 2022. "Jersey Boys" is scheduled for April 28, 2022.
The final show of the season will be the Oak Ridge Boys on May 13, 2022, a show rescheduled from last season.
"The Oak Ridge Boys is the only repeat performance from the previous season, and we are grateful these musicians kept their promise to perform," said Kirby.
With such a variety of accomplished performers lined up for the 86th season, Kirby said he is pleased and grateful for all those who worked to make the season a reality.
"I have to give credit to Cape Fear Valley Health and City View magazine as our new Master of Ceremonies lead sponsors," Kirby said. "This 86th season likely would not have come to fruition without support from Mike Nagowski, chief
executive officer of CFVH, and Tony Chavonne, our former city mayor and publisher of City View."
Kirby also thanked The Arts Council, the Riddle family, and the support of community leaders like Ralph and Linda Huff, Lonnie Player, Dr. Dave Dickerhoff, Dr. Gary Jones and many others.
Kirby said the board of Community Concerts dedicates the 86th season to the late Tony Ragan, the Crown Complex production director, who died in April.
"This difficult season took more than a village," Kirby said, "This difficult season took a community."
2021-2022 Season
Community Concerts will welcome Straight No Chaser on Nov. 4. The a cappella group makes music through the captivating sound of nine human voices, with a sense of humor. The group has sold more than 1.6 million albums and has made numerous national TV appearances. The audience can expect to enjoy a pitch perfect night of hits and Christmas favorites from the group that has become an a cappella world-wide sensation.
Styx will perform on April 23, 2022. The American rock band from Chicago became famous for its albums released in the late 1970s and early 1980s. They are best known for melding hard rock guitar balanced with acoustic guitar, synthesizers mixed with acoustic piano, upbeat tracks with power ballads, and incorporating elements of international musical theatre.
The band established itself with a progressive rock sound in the 1970s, and began to incorporate pop rock and soft rock elements in the 1980s. Styx is best known for the hit songs "Lady," "Come Sail Away," "Babe," "The Best of Times," "Too Much Time on My Hands," "Mr. Roboto" and "Don't Let It End."
Styx has had 16 Top 40 singles in the U.S., eight of which hit the Top 10.
"Jersey Boys" is scheduled for April 28, 2022. The Tony and Grammy Award-winning musical is directed by Des McAnuff. "Jersey Boys" is written by Academy Award-winner Marshall Brickman and Rick Elice, with music by Bob Gaudio, lyrics by Bob Crewe and choreography by Sergio Trujillo.
The musical is the behind-the-music story of Frankie Valli and The Four Seasons. They were just four guys from Jersey, until they sang their very first note. They had a sound nobody had ever heard and the radio just couldn't get enough of them. While their harmonies were perfect on stage, off stage it was a very different story — a story that has made them an international sensation all over again.
The show features all their hits including "Sherry," "Big Girls Don't Cry," "Oh What A Night," "Walk Like A Man," "Can't Take My Eyes Off You" and "Working My Way Back To You."
The Oak Ridge Boys will perform on May 13, 2022. The group has one of the most distinctive sounds in the music industry. The four-part harmonies and upbeat songs have created dozens of country hits and a #1 pop smash. The group has earned Grammy, Dove, CMA and ACM awards and garnered a host of other industry and fan accolades.
Their string of hits includes the pop chart-topper "Elvira," as well as "Bobbie Sue," "Thank God For Kids," "American Made," "I Guess It Never Hurts To Hurt Sometimes," "Fancy Free," "Gonna Take A Lot Of River," and many others.
The group has had more than a dozen national number one singles and more than 30 Top Ten hits. Having sold over 41 million albums, the Oak Ridge Boys were also inducted into the Country Music Hall of Fame in 2015, inducted into the Gospel Music Hall of Fame in 2000.
The Oak Ridge Boys have earned 5 Grammy Awards, 2 AMA Awards, 4 ACM Awards, 4 CMA Awards, 11 Dove Awards, 5 Billboard Awards, 8 Cashbox Awards, and many others.