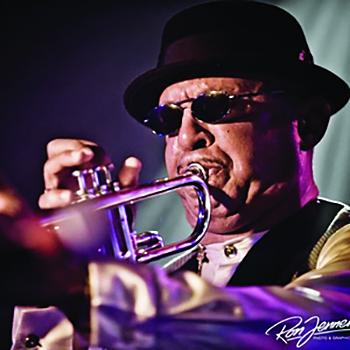 The Soul Food Funk Fest II is set for Oct. 8 at the J. P. Riddle Stadium.
"This is the second annual Soul Food Funk Fest," said promoter Reginald Lewis, owner of Cladom Enterprise and festival creator.
"It's just something that I wanted to put together because ... I used to be stationed at Fort Bragg ... and Fayetteville is my life."
The Soul Food Funk Fest II is Fayetteville's chance to enjoy mature music in a family-oriented environment. Guests include national recording artists.
Freddie Jackson is best known for the 1980s Capitol Records mid-tempo soul hits "Rock Me Tonight (For Old Times Sake)," "You Are My Lady" and "Have You Ever Loved Somebody." Nominated for two Grammy awards, Jackson continues to record music.
Case had a string of 1990s hits such as "Touch Me, Tease Me" (featuring Foxy Brown and Mary J. Blige), "The Best Man I Can Be" (featuring Ginuwine, Tyrese and R.L.) and "Happily Ever After." Russel Simmons signed Case to Def Jam Records in 1996.
Tom Browne, a multiple gold record certified trumpeter, is best known for the early 1980s tunes "Funkin' for Jamaica (N.Y.)," which peaked at number 1 on Billboard Magazine's R&B chart, and "Thighs High (Grip Your Hips and Move)," which made it to number four.
Cherrelle is an R&B singer known for "Everything I Miss at Home," "Where Do I Run To" and "I Didn't Mean to Turn You On," plus the duets "Saturday Love" and "Never Knew Love Like This," with Alexander O'Neil. She has worked with music producer (and renowned fusion drummer) Narada Michael Walden and toured with Luther Vandross.
"The stage is going to be set up on the second base ... and only [customers] with field tickets can come on the field," Lewis said. If you don't have a VIP field level ticket, seats will be in the upper level [general admission] bleachers or the reserved lower level seating behind home plate, he said.
VIP tickets are $65, reserved seating is $55 and general admission is $40. There is a surcharge of $10 per ticket and $10 up-charge the day of the event.
The Soul Food Funk Fest II opens its gates at 4 p.m. There will be food vendors serving pulled pork, Cajun-style seafood and barbecue chicken and turkey. Tickets do not pay for food or drinks. The show begins at 5.
Tickets for the Soul Food Funk Fest II are on sale in Fayetteville at both Super Beauty World locations, Rhudy's Pawn Shop and Lavish Beauty. Tickets can also be purchased online at www.MyEvent.com/SoulFoodFunkFest2.
Cladom Enterprise is promoting this event and can be reached at 800-341-6672.
J.P. Riddle Stadium is located at 2823 Legion Road.