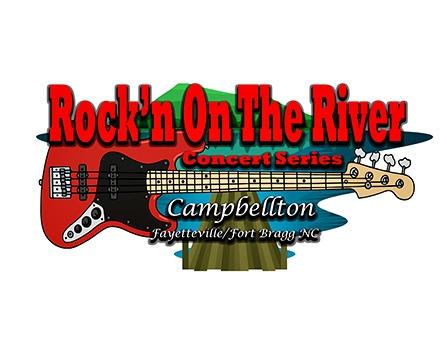 80's Unleashed, The Guy Unger Band and Rivermist will play at Rock'n On The River on Oct. 16. The concert was originally scheduled in August but postponed due to inclement weather.
"The Regional Band Blowout is something that I thought about and we started planning it around September or October [of 2021]," said Greg Adair, manager and member of Rivermist.
"I thought about how would the attendance be with all of these followers from these great regional bands altogether in one spot."
Adair added, "We never get a chance to play side by side or see each other because everyone is out gigging, so we figured this would be a stellar event and the bands' followers would get a chance to see their favorite band perform."
The band 80's Unleashed started out as 80's Unplugged 13 years ago. The band members are Curtis Church, guitar and vocals; Mitra Maraj, percussion; Domo Max, drums; and Bryan Shaw, lead singer and bass player.
"The audience should expect a fun show while taking a trip down memory lane," said Bryan Shaw, lead singer and bass player of 80's Unleashed. "Hopefully they will sing along and remember the tunes that we bring to them."
The Guy Unger Band started with all of its members playing in various bands together.
"We do a lot of classic rock stuff and we do everything from Led Zeppelin, Floyd, The Eagles, Billy Idol, Men at Work, some dance music and more," said Guy Unger, founder, guitarist and singer of The Guy Unger Band. "We have opened for many acts such as Collective Soul, Charlie Daniels, Skid Row and tons of big name bands."
"I have got some good solid musicians with me and they are the best players around. I think that Rivermist, 80's Unleashed and The Guy Unger Band are the best musicians around and we have put ourselves to a level where it is hard to do what we have done over the years and be just as successful as we all have," Unger said. "As for the event, the audience should expect some of the best musicians and performances that you can see here in Fayetteville and I feel honored to be playing with Rivermist and 80's Unleashed because they are awesome bands."
Rivermist is a local party hometown band that was formed in 2014 and is comprised of Adair, manager, drummer and vocalist; Tony Harrison, bass player; Cliff Bender, guitarist; Allen Pier, songwriter, keyboards and lead vocalist; and Rick Starling, percussion, vocals and keyboards.
The band has many accomplishments but there is one more thing they would like to achieve.
"I want Rivermist to be a household name and keep getting better and better together," said Adair.
Rock'n On The River is free and open to the public. Parking is $10 per vehicle. No outside food or coolers will be allowed.
80's Unleashed will begin at 3 p.m. The Guy Unger Band will followup at 4:30 p.m. Closing out the night will be Rivermist, who will be playing at 6 p.m.
For more information, visit the Rock'n On The River Facebook page https://www.facebook.com/Rockn-On-The-River-271048666818630.