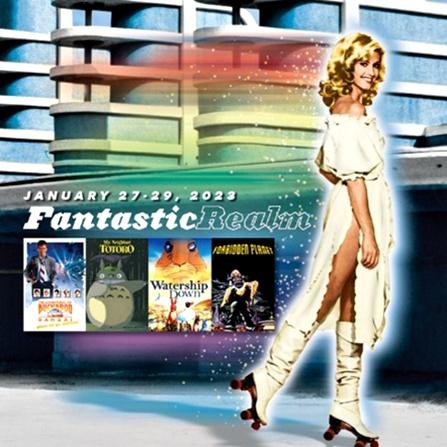 FantasticRealm is a weekend-long event from Jan. 27-29, and features imaginative films from childhood. The films in the series include animated films like "Watership Down" and "My Neighbor Totoro," fantasy films such as "Krull," and sci-fi films like "Hidden Planet."
"The FantasticRealm films feature the most-cherished movie memories from your childhood," says the Carolina Theatre's Director of Film, Jim Carl. "These films are nostalgic, and joyous, and meant to be shared with your family and friends."
FantasticRealm is part of the theater's Retro Film Series, which hosts double-features of classic films most Friday nights and includes several sub-series of film including Disney-Quest, featuring classic animated Disney films; MovieDiva, a series focused on strong female leads; RetroNoir, boasting classic hard-boiled crime films, mysteries, and whodunnits; RetroGothic, a gothic horror- based series; and Kaiju-Quest, a Japanese-genre focused on big monsters.
The full series of FantasticRealm films and ticket can be found at carolinatheatre.org.
About The Carolina Theatre of Durham: Carolina Theatre of Durham, Inc. is a 501(c)(3) non-profit organization which manages the city-owned Carolina Theatre at 309 W. Morgan Street, Durham, NC 27701. Carolina Theatre of Durham, Inc. is dedicated to presenting vibrant, thought-provoking film and live performances that contribute to the cultural and economic vitality of downtown Durham and the Triangle Region. More information at carolinatheatre.org.