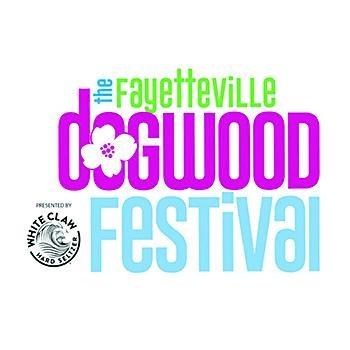 Country vocalists, post-grunge bands and a Michael Jackson tribute highlight performers coming for the 41st annual Fayetteville Dogwood Festival, organizers announced Feb. 15.
Ax throwing and a giant rock wall will also be part of the fun at the April 27-30 festival. Executive Director Sarahgrace Mitchell and the festival board of directors presented a preview of the three-day festival at Segra Stadium.
Live music, food vendors, a BMX bike stunt show, and a street fair with local performers are on tap throughout downtown Fayetteville as local restaurants and shops welcome thousands of visitors.
Musical acts are among the best draws for Fayetteville's biggest festival, including local acts and national names who will perform on the main stage at Festival Park.
Ashland Craft and David Nail will be the main acts on Friday night, April 28.
With hits like "Make It Past Georgia" and "I Smoke Weed," Craft has made a name in country. She will hit the stage at 8 p.m. with her deep, bluesy voice and guitar-heavy set. Her modern country blues style is likened to her influences, Miranda Lambert and Bonnie Raitt.
Friday night headliner David Nail hit it big with fun-loving songs like "Let It Rain," "Whatever She's Got" and "Red Light." His style of country music will have fans on their feet.
The fireworks show Boom and Bloom will follow Nail's performance. Saturday will bring local acts starting at 2 p.m. in Festival Park before the night gets a post-grunge edge with rock bands LIT and Buckcherry.
"My Own Worst Enemy" was a hit for California-based LIT in 1999, and the band has maintained a strong radio presence since.
Another California band, Buckcherry, will take the stage at 9 p.m. with well-known hits like "Everything." On Sunday, the national tour of "Who's Bad: The Ultimate Michael Jackson Experience" will kick off at 7:30 p.m. after a series of local acts beginning at 2:30 p.m.
One of the local acts on Sunday will be the Throwback Collaboration Band, featuring lead singer Adolph Thomas and guitarist Duce Thomas playing R&B and soul. Based in Fayetteville, the band has been together four years and has played at festivals across the state.

"We play '70s and '80s Motown dance-style music," said Adolph Thomas.
A limited number of front-row seats are on sale at www.thedogwoodfestival.com. Of course, the music is just one part of the fun at the festival, as activities will extend throughout the downtown area.
A festival tradition, "The Cork and Fork: A Premier Food and Wine Event," is scheduled from 6 to 8 p.m. April 27 at Festival Park. Tickets can be purchased at the Fayetteville Dogwood Festival website. A silent auction will benefit this year's nonprofit partner, Fayetteville Urban Ministry.
Other favorites returning to the festival include the Airborne Aerial entertainers, performing Saturday near the Festival Park Plaza food court. On Saturday and Sunday, BMX stunt shows will take place on Hay Street, between City Hall and the Hotel Prince Charles, and Ring Wars Carolina will stage wrestling tournaments at Ray Avenue and Hay Street.

A car, motorcycle and truck show is scheduled on Sunday at Market Square, Person Street and Green Street. Interested motorists can register their vehicles for the show at the festival website.
Two children's areas, the KidZone sponsored by Carolina Fun Factory and the Midway, which will host carnival rides for children and adults, will be at the corner of Mason Street and Ray Avenue.
New activities planned this year include the Axes and Armor Hatchet House, where the adventurous can throw axes for free. Hours are noon to 6 p.m. Saturday and Sunday on Gillespie Street.
For more information about the Fayetteville Dogwood Festival, including how to purchase tickets for front-row seating or the Cork and Fork event, visit www.thedogwoodfestival.com.