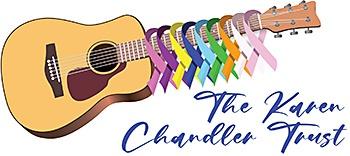 The Fayetteville Beach Music Festival is returning with a bang after a successful relaunch last year. The day-long festival will be bringing beach music and family fun to downtown Fayetteville in May, perfect to kick off the upcoming summer season and warm weather.
The festival is a fundraiser for the Karen Chandler Trust — a local nonprofit charity that started more than 20 years ago. Karen Chandler Trust helps support cancer patients that are currently undergoing treatment. That support ranges from car rides to treatments and doctor's appointments to paying off utility bills, car payments, mortgages and rent.
"We've been around 24 years and we've given away over $1.3 million," Mike Chandler, a founding member of the Karen Chandler Trust, said.
Chandler helped form the Karen Chandler Trust in honor of his late sister. Karen Chandler, a mother of two and a local musician, was diagnosed with breast cancer. Local musicians held a benefit concert to raise money to help pay off medical bills while she was fighting cancer. After she passed away in 1999 at the age of 44, the leftover money was used to form the Karen Chandler Trust.
Helping Others
All proceeds given to the Karen Chandler Trust, will, in turn, be given out to people in the community who need it.
"One hundred percent of what we raise goes to residents of Cumberland County that are being treated for cancer. We have made 1,200 transportation calls taking patients back and forth to doctor appointments," Chandler said.
In order to qualify to receive help from the Karen Chandler Trust, the cancer patient must be a resident of Cumberland County and have a letter from a social worker or a provider explaining that they are being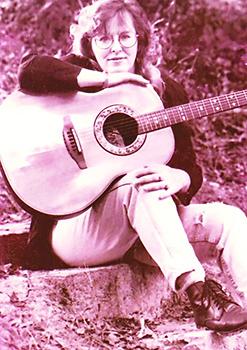 treated for cancer.
The music festival, which is a fundraiser for Karen Chandler Trust, will take place at Festival Park in downtown Fayetteville. Last year, the foundation was able to raise a little over $20,000 and according to Chandler, over 10,000 people came to the festival.
"They came from all over the state. We have encountered [guests from] as far as Jacksonville, Florida," Chandler said.
The goal this year is to raise between $25,000 and $30,000.
"One of the things that did happen last year that I really like was there was a lot of folks that didn't know us. And as a result, we have a whole lot more folks and referrals where we were providing seats for all the cancer patients that are currently being treated here in Cumberland County," Chandler said.
"It's a special event. And we can tell everybody about what we do and we can help more people and it's really what we're after."
Six local bands
The bands who will be performing are all local musicians. Reflections II, featuring Mike Donald, will kick off the festival at 1 p.m. Classic Soul is scheduled to go on at 2 p.m. Autumn Tyde will perform at 3 p.m. with Rivermist following them at 4 p.m.
Chairmen of the Board, featuring Ken Knox will play out during the sunset and when it's finally dark, The Tams, featuring Little Red, will close out the fundraiser with their performance starting at 7:30 p.m.
"I think this event will be a joyous occasion, be fun, and we will help a lot of people," Chandler said.
The festival will be a family-friendly affair with games, sponsor tables and auctions. Food will also be available for purchase.
The food trucks confirmed so far to be at the festival are Nothin Fancy, Fry Papi, American Cravings, Philly Me Up, Latin Flavours Street Cuisine, C&S Ice and Cavity Connection.
There will also be a wholesale beer tent where the Karen Chandler Trust will receive all proceeds.
A 12-stringed guitar is being auctioned off. The guitar will be signed by every band and their members that are participating in the Beach Music Festival. All the proceeds will be going to the Karen Chandler Trust.
Bidding will begin at $500 with a minimum of $10 bid increments. Bids will be taken through out the day of the festival.
The festival will take place on May 7. Gates open at noon, and the music will start at 1 p.m. It's scheduled to last until 9 p.m.
General Admission to the festival is $20, and children under 12 get in for free. Tickets can be bought at https://bit.ly/43fFSPd.
Donate, Volunteer
For more information about the Karen Chandler Trust, whether to donate or to volunteer, call 910-578-3382 or visit their website www.karenchandlertrust.com.