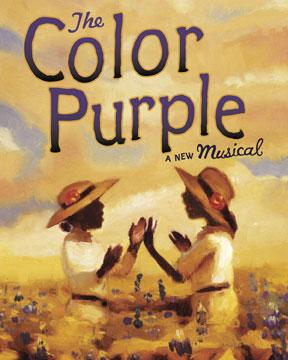 The encouraging and inspiring story of a Tony and Grammy Award nominated musical, The Color Purple, is coming to the Crown Coliseum in Fayetteville for the fi rst time On May 5 at 7:30 p.m.
The Color Purple is an inspiring family saga that tells the unforgettable story of a woman, who — through love — finds the strength to triumph over adversity and discover her unique voice in the world. Set to a joyous score, The Color Purple is a story of hop, a testament to the healing power of love and a celebration of life.
The musical tells the story of Celie, a woman who triumphs through adversity and fi nds her voice in the world. The musical is set in 1911 and spans approximately 40 years in Celie's life, beginning when she is 14. The character of "Celie" will be played by Dayna Jarae Dantzler, who is from Michigan.
This musical is based on the novel, The Color Purple, by Alice Walker. The Color Purple was Walker's most famous novel winning the Pulitzer Prize, the American Book Award and a fi lm production, in 1985, by Steven Speilberg. The script to the musical was written by Marsha Norman and the songs were composed by Brenda Russell, Allee Willis and Stephen Bray. The show was choreographed by Donald Byrd.
The Color Purple first came to Broadway on December 1, 2005 and was nominated for 11 Tony Awards, including Best Musical. The musical was also nominated for a Grammy Award based on its gospel, jazz, pop and blues music. The Color Purple played on Broadway for two successful years then began a national tour with cast members from all over the country. One of the cast members, Traci Allen, who plays "Nettie," Celie's sister, is a native of Winston-Salem, N.C.
Cast members for The Color Purple tour the country by plane or bus and props, sets, wigs, costumes, etc., are driven to the various locations of the play by truck. This particular tour began in March of this year and will be returning to North Carolina at the Durham Performing Arts Center, in Durham, on May 25-30.
There will be a 15 to 20 minute intermission during the play and snacks are available outside the main theatre area. Ticket prices range from $28 to $45.50 and both group rates of 15 or more and those with a military ID can get $3 off ticket prices.
For more information contact the Crown Coliseum at 910-438-4100 or visit the Web site at www.atthecrown.com.