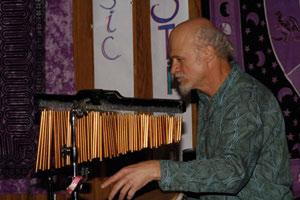 On May 16, the Cumberland County Headquarters Library will come alive with the sound of music. Blues music.
Claudia Swartz, the organizer of the annual Blues Showcase, and Jane Casto, the manager of the Headquarters Branch, have once again partnered to bring the sound of blues to the community, both young and old.
"It's a nice family event, for all ages. It's for people who really love music, but may not want to go to a bar atmosphere. It's more like a concert, so you can really pay attention to the music. This showcase is a really great opportunity," said Casto. The event is free to the public and will be held from 1 to 6 p.m. in the Pate Room at the Headquarters Library.
Swartz also encourages people to bring their children, and said there will be young people performing the music as well.
A highlight of the afternoon will be performances by 13-year-old John Locklear and his sister Layla Locklear, who is 16. Other performers will include the Robbie Reid Band, Corky Jones, BluesEnigma, Lakota, the Raiford Street Band, Mister P. and Friends, Ray King on percussion and more.
"This event gives a chance for local blues musicians to come up and perform for 20- 30 minutes to give people a taste of what's available locally," explained Casto.
"The whole thing came about from just seeing that there were so many incredible musicians and so much talent, but not enough venues to showcase them," said Swartz of the annual Blues Showcase which began in 2005.
"This event is geared towards young talent. There are more and more young talented musicians starting to play the blues."
Refreshments are not available at the event, but guests are welcome to bring their own nonalcoholic beverages and food to the Pate Room.
For more information on the event, contact the library at (910) 483-7727.