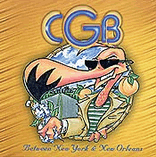 After more than a decade of providing free summertime entertainment to the community, Fayetteville After 5 continues to bring seasonal entertainment that the whole family can appreciate. Everyone from Grandma to the youngest member of the family can enjoy the wholesome atmosphere and great music.
It is not uncommon to see folks of all ages dancing on the Festival Park promenade, grown-ups sitting and chatting together and youngsters playing games of tag and darting between blankets that have been spread out picnic style in the grass in front of the stage at Festival Park when the third Thursday of the month rolls around.
This is the 13th season for the popular concert series where proceeds directly benefit the Fayetteville Museum of Art and this support has never been as important. The museum closed its doors on May 31 until further notice. The museum's board of directors has hopes that it can reopen at a future date, with the funds raised through Fayetteville After 5 used to maintain the museum's permanent art collection in a secure, climate-controlled environment.
Not only will the public have a great time at the concerts this summer, by showing up you are also showing support for an important institution and for the arts in our community.
"This month enjoy the sounds of The Coconut Groove Band! We like to refer to it as feel good music that is loved by all ages," said Fayetteville Museum of Art President Meredith Stiehl.
On June 17, the band will provide entertainment for the second concert of the 2010 season. The Charlotte-based band used to play this venue several years ago and has been invited back to entertain us once more.
"We are just a hard working band who likes to get together and play good music and entertain people," said Rick McClanahan. "We started out playing a lot of Jimmy Buffet-type music and have added classic rock, rhythm and blues and a fair share of jam music from a lot of different artists from the '70s and '80s."
The park opens around 5 p.m. with local bands performing before the headliners take the stage around 7 or 7:30 p.m. and jam until 10 p.m. Bring a blanket, a lawn chair, your family and friends. The concert is free and so is the fellowship. No pets or coolers are allowed at the park, although there will be concessions available for purchase.
And as for the Coconut Groove Band, well, they are looking forward to offering some great music and some good old fashioned fun.
"We are very pleased to be invited again we are looking forward to being there," said McClanahan. "It remains a privilege to work with our generous sponsors. Their meaningful contributions support the museum and at the same time allows for these events to be free to the public," concluded Stiehl.