There is so much going on at the Crown Center these days that it can be hard to keep it all straight.
With the Cumberland County Agricultural Fair in town, there are even more opportunities for fun and entertainment. You'll get more than just rides and exhibits there — there are concerts and other events you won't want to miss, too.
On Sept. 25 come check out the Invitational Step Show.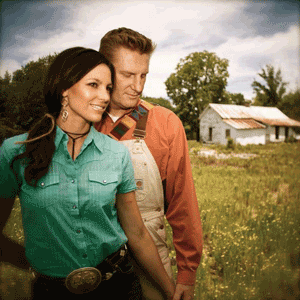 "The Cumberland County Agricultural Fair "Invitational Stepshow" is a great opportunity to come out and support local elementary, middle and high schools compete to qualify for the North Carolina Championship Stepshow," said Crown Center Marketing Director Janine Lewis.
Kids of all ages will be performing and strutting their stuff for the audience as they compete to win cash and prizes. The event starts at 5 p.m. and costs $9 at the door.
Another "can't miss" event — the country music sensation, husband and wife duo, Joey and Rory will be performing with Guy Penrod, former lead singer from the Gaithers on Sept. 23 at 7 p.m.
"The Crown Center and WKML are proud to present the husband and wife country duet, Joey & Rory, winners of the 2010 Academy of Country Music Award for Top New Vocal Duo, during the 2010 Cumberland County Agricultural Fair," said Lewis.
Joey and Rory got their start on CMT's hit series Can You Duet in 2008 and quickly became favorites on the show, building a strong fan base that continues to give them success in the country music world. Their music has a classic country sound that is big on harmony and traditional country sounds.
Their version of "Cheater Cheater" was met with wild enthusiasm and went on to become an Internet sensation. "The Life of a Song" was another fan favorite.
The couple is excited about their visit to the fair.
"We are super excited about it," said Joey. "We are going to sing some songs off our new record, some off our our old record and some songs off the top of our head." Fame wasn't something they expected. "We didn't really ever expect to go on a TV show and to be a singing duo traveling the country and singing country music together," continued Joey. "We never saw any of that stuff coming, but we are so thankful that it did. We are really thankful that we get the opportunity to be doing this together. We work so well together; we are best friends already and it just makes sense for us to share in this. It also brings a different kind of atmosphere to the stage by us being a married couple. It is like our life is unfolding in front of you. We are sharing a piece of our life and our relationship through stories and song and music."
For Rory, who has written a lot of well-known songs for other artists, their big break brought his wife, Joey into the spotlight.
"I've been a song writer for a long time and my wife has been here at home supporting me and my goals. I've been very blessed that she has been sitting in the sidelines for all that time. But while we were doing that she would sing at the kitchen table, and I was well aware of her dreams. She is so talented. We always believed and hoped that someday she would have a chance to be out there performing for people, and now it is here. My favorite part of singing together is that I get to be there as the whole world discovers how great she is."
Penrod spent 14 years as lead singer with the Gaither Vocal Band before pursuing a solo career. His first solo album, Breathe Deep is meant to bring a new perspective to country music's best attributes while focusing on his deep roots in faith and family. Fans of the Gaither Vocal Band are sure to enjoy seeing this musical icon on the stage again. Tickets can be purchased at www.ticketmaster.com, at the Crown Center Box Offi ce or by calling (800) 745-3000.