If you're from the Fayetteville area, chances are, you've not only heard about the infamous World's Largest Spaghetti Dinner and Greek Pastry Sale, but you're most likely a repeat customer. For those of you that are newer to the city, it's a tradition that you will surely want to be a part of.
The World's Largest Spaghetti Dinner and Greek Pastry Sale started back in 1958 by the late Pete Parrous as a way to make money for the Saints Constantine and Helen Greek Orthodox Church. The dinner is held the third Wednesday each November, with this marking the 52nd year that the event has been held. With more than 12,500 dinners being served, this is no small task, so more than 100 Greek families join together to put on the massive dinner.
The spaghetti is made with a secret sauce that was created by Parrous that's been handed down four generations and only brought out for this yearly event. Plates consist of genero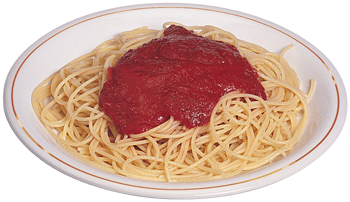 us portions of mouth-watering spaghetti, parmesan cheese and a dinner roll. Alexandra "Sandy" Dais, who volunteers for the event, says that the dinners freeze really well.
"Just put the whole box in a ziplock and put in your freezer," she said, adding, "Chances are, it won't last to the freezer."
In addition to the spaghetti, a popular highlight of the dinner is the vast variety of pastries, breads and cakes that are available for purchase. The church's Ladies Philoptochos Society sell baklava (phyllo dough filled with honey, walnuts and pistachios), Kourabiedes (almond shortbread-like cookies), koulourakia (lightly-sweetened butter cookies) and fi nikia (honey-dipped walnut cookies. These items may be purchased individually or by the box.
Proceeds from the dinner help support several of the church's charities like: International Orthodox Christian Charities, Salvation Army, Friends of the Children (of the Cape Fear Valley Health System), Highland's Chapter of the American Red Cross, Cumberland County Autism Society, Panagia Prousiotissa Montastary and Easter Seals. Over the years, the dinner has supported church expansions as well as other charities, both local and national.
This year's dinner will be held from 10 a.m. to 8 p.m. on Wednesday, Nov. 17 in the Hellenic Center at the Orthodox Church, located at 614 Oakridge Ave. in Fayetteville.
Tickets are just $6 each and can be purchased in advance or at the door. Plates are available on a take-out basis only. For a list of local businesses that have tickets, to get information about special large-delivery options or for general questions, call the church offi ce at 910-484-2010.