The Carolina Philharmonic has had an impressive season of performances in Fayetteville. It started with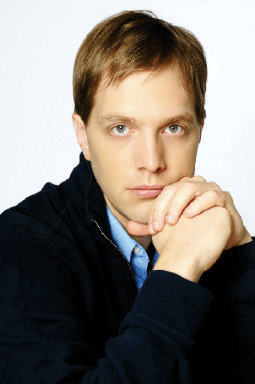 the Latin Serenade, followed by In Memoriam — In Celebration of the Faithfully Departed. The orchestra celebrated the holidays with Christmas in New York — Jazz Piano with Joshua Wolff and Twelfth Night. Now Valentine's Day is right around the corner and the philharmonic is set to impress once again with Valentine's Soiree — The Night They Invented Champagne Movie Music From the Golden Era which will be performed at Holy Trinity Episcopal Church on Feb. 13.
Fairly new to the Fayetteville music scene, the Carolina Philharmonic debuted in February of 2009 as the West Side Chamber Orchestra to standing ovations. The group then joined Maestro David Michael Wolff's New York orchestra, The Manhattan Chamber Philharmonic, at Carnegie Hall on April 4, 2009. Again, the group received accolades and were invited back to perform on March 3, 2011.
Since then the orchestra has incorporated, and has changed its name to the Carolina Philharmonic, while continuing to impress and inspire local audiences. The musicians currently remain a chamber orchestra, and are dedicated to meeting the needs of the community through solo performances, small chamber groups, small and large chamber orchestra formations, as well as occasional expansions to a full symphonic orchestra.
The Carolina Philharmonic website notes, "If there's a defi ning feature of the Carolina Philharmonic, much more than its virtuosity, it's the tangible joy of musical expression that brings its audiences repeatedly to their feet, from Fayetteville to Carnegie Hall."
Kathy Wilford, the Carolina Philharmonic spokesperson, credits the group's success to Maestro David Michael Wolff.
"The heart and soul of the philharmonic is our maestro, principal conductor and artistic conductor," said Wilford. "He is an exceptional human being, number one, but an amazing musician, too. We are a growing organization. Like our website says, we are still a small philharmonic — with big ideas."
With Music from An American in Paris, Casablanca, An Affair to Remember, Gone with the Wind, My Funny Valentine, Fats Waller's Valentine Stomp and The Night They Invented Champagne, music lovers are sure to delight in this latest performance.
"This was our maestro's idea," said Wilford. "This is an era that has exceptionally elegant music and it kind of came together as a natural combination."
Musicians will include David Michael Wolff on the piano, Young Mee Jun, soprano, Yang Xi on the violin and viola, Izabela Spiewak on the violin and Nate Leyland on the cello.
There will be a champagne reception as well.
"We are trying to bring exceptional music back into the mainstream of America, and we are starting in North Carolina," Wilford said. "Our audiences are growing exponentially, we've been very blessed in that, and it is coming together nicely. Once you see what we can produce you will just be amazed.
"The performance starts at 4 p.m. Tickets start at $5 for students and go up to $25. They can be purchased by calling 910.687.4746.
Photo: Maestro David Michael Wolff will lead the Carolina Philharmonic in its Valentine's Day Performance.