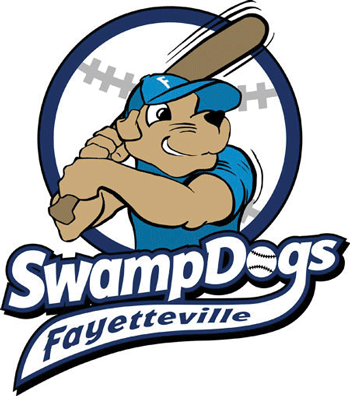 Have you ever thought about how great it would be to have all of your favorite restaurants under one roof? If so, consider the sky as the ceiling and head out to the "The Swamp" on Saturday, April 2 for the Fayetteville SwampDogs 1st annual Big Bite. You may even want to skip lunch so you'll have plenty of room to try all of the delectable delights
Big Bite is a gathering of some of the best local chefs, giving them the opportunity to showcase some of their fabulous culinary creations. Participating restaurants will have displays set up featuring samples of some of their most popular items as well as dishes that may not yet be on their menus. Riverside Steakhouse, Shalimar and Gyro City are just some of the restaurants that will participate.
In addition to the food samplings, there will be plenty of entertainment on hand. Live bands will play all afternoon and there will be bouncy houses set up for the kids. Also in attendance will be Fun-Go, the SwampDogs mascot, who will be there to greet guests. Everyone is encouraged to gather up their friends, pack up lawn chairs or blankets and spend the entire evening relaxing and enjoying some great music. Get there early because the first 500 folks, to
arrive, age 21 and over, will receive their choice of a complimentary commemorative beer or wine glass to take home for free.
When asked about why our local ball team chose to host this event, Trey Wright, for the SwampDogs responded, "We want the residents of the Fayetteville area to be able to come out and enjoy Fayetteville's local fare in an affordable manner."
He also stated that while admission is free, sampling tickets must be purchased in order to sample the food. There will also be beverages available for purchase, including adult beverages from some of the participating restaurants.
Finally, if you are a chef or restaurant owner, there's still time to sign up. You may do so by calling the Fayetteville SwampDogs Baseball office at 910-426-5900. That same number may be used if you need further information about the event. Once again, Big Bite will be held on April 2 at the Swamp. The sampling will begin at 3 p.m. and the final samples will be served at 8:30 p.m. The Swamp is located at 2823 Legion Rd. right here in Fayetteville.
Photo: Head out to the "The Swamp" on Saturday, April 2 for the Fayetteville SwampDogs first annual "Big Bite."