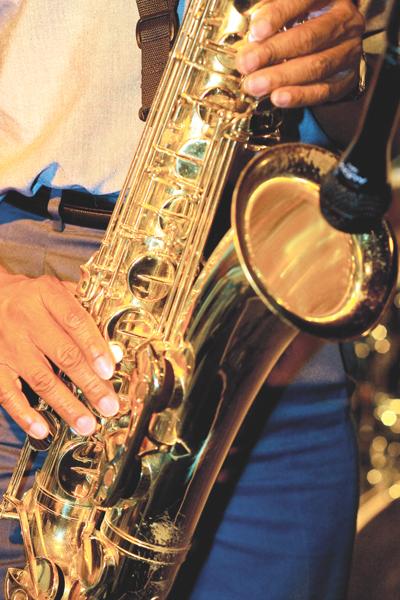 Claudia Swartz is many things, but chief among them, she is a music lover, a performer and a promoter. Since 2005, she has organized the local Blues Artist Showcase. Every year, folks gather in the Pate Room at the Cumberland County Public Library & Information Center and listen to local talented artists sing the blues.
The event draws more than 450 people per performance.
This year, the headliner is national recording artist DC Collins and his band Highway 13. Collins is the brother of blues artist Mojo Collins
.Local favorite, 14 year-old Lakota John will be returning to the event to entertain the crowds.
"Lakota has been delighting the audiences with his incredible talent at the last four showscases, which are held annually," said Swartz. "He will be joined on the stage by his father 'Sweet Papa John' Locklear and his 17 year-old sister Layla Rose Locklear, all incredibly gifted blues performers."
Also performing will be the Raiford Street Band and a duo performance by Dorothy "Q" Finiello, a well-known visual artist, and her friend Ken Novak on Bass. Finiello and Novak are regular performers at the Art's Council and Downtown Alliance's 4th Friday celebrations.
Blues Enigma is another popular local blues band, and it features Swartz on the harmonica. Look for them at the showcase along with the Bluegrass Fever, a band with a progressive bluegrass sound. Banjoist Buck Thrailkill will be in attendance as will Fayetteville local Corky Jones and his band Mighty Blue.
The event is free and open to the public. It is appropriate for audiences of all ages. If you hear something you like, pick up a CD of your favorite performer at the event. Not only will it help the artists, but 20 percent of the proceeds will be donated to the Friends of the Library programs.
The mission of the Friends of the Library is to create awareness of the opportunities offered by the libraries of Cumberland County, focus attention on the library needs and enrich the cultural advantage available to Cumberland County citizens, increase library services and facilities and maintain an association of persons interested in books. The funds that they collect are used by the library to sponsor guest authors, provide special awards for library events, sponsor book sales, organize programs spotlighting North Carolina authors, lobby for improved library funding at the local, state and national levels and conduct fundraising activities.
This event is a fun way to enjoy the musical talents of our local musicians and support a great cause at the same time.
The eighth annual local Blues Artist Showcase is on Sunday, Sept. 18 from 1 – 6 p.m. Visit http://www.cumberland.lib.nc.us/ or call 483-7727 to fi nd out more.
Photo: The eighth annual local Blues Artist Showcase is on Sunday, Sept. 18 from 1 – 6 p.m.